British Motor Show plans pop-up events for 2020 and 2021
In the run-up to next year's fully fledged British Motor Show, the event's organisers will hold a series of free-entry pop-up car exhibitions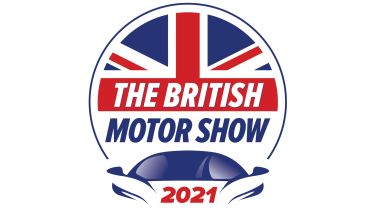 The British Motor Show's organisers will hold a range of free-entry pop-up automotive exhibitions between now and the opening of its flagship motor show in August 2021. The firm hopes these smaller events will compensate for the lack of an exhibition this year, which was cancelled due to the coronavirus pandemic.
The first satellite event is scheduled to run between 16 October and 24 December at Festival Place shopping centre in Basingstoke. It'll host a range of vehicles, including some the latest EVs, a handful of classics, a host of modern metal and a couple of supercars.
Visitors will also have the chance to play with driving simulators and a giant Scalextric track – and the British Motor Show organisers have a rotating roster of surprise guest vehicles planned for the event's duration, which they say make it ideal for a return visit.
There's also a practical aspect to the event, as the organisers have drafted in a range of consumer experts to answer your car-buying and maintenance queries – as well as offer a few hints for some car-themed Christmas gifts. While there, visitors can also enter a free competition to win a share in a Ferrari.
The pop-up show will commandeer 6,000 square feet of shopping space – and the British Motor Show staff hope the event will attract around five million visitors between now and its closure on Christmas Eve. Naturally, given the current circumstances, the organisers will also take every precaution to mitigate the spread of COVID-19.
The British Motor Show's CEO, Andy Entwistle said: "2020 has been a tough year for many people thanks to the unprecedented changes it has brought to their daily lives. For car fans, all of the major automotive events were cancelled including The British Motor Show 2020. 
"But the show must go on, and with our first Pop-Up Motor Show we've developed a way in which people can still go to a car show, experience a great selection of cars both new and old, buy essential Christmas gifts for the car fan in their life and meet like-minded enthusiasts in a responsible manner as we build up to the big event next summer, when hopefully car shows will be back with a bang."
Will you be heading to the British Motor Show's free event in Basingstoke? Let us know in the comments section below…