Driver Power 2020 is almost here! Subscribe and get a FREE Faraday bag!
Subscribe to Auto Express magazine before March 31 to get the Driver Power 2020 issue, and a free Faraday bag to help protect your car…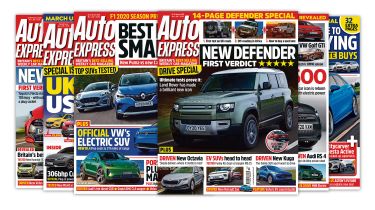 Driver Power is the UK's number one car customer satisfaction survey and in 2020 it's bigger and better than ever. You can get it first with a subscription to Auto Express.
The Driver Power survey gave you the chance to tell us what you think of your car, car manufacturer, car dealer, car insurance company or car breakdown cover provider. We analysed the data and compiled the results to give the definitive verdict on which new cars are the UK's best to buy, own and run. How does your car fare?
To mark Driver Power 2020, we're also giving away a FREE Faraday bag to all new subscribers on our 6 issues for £1 trial offer.
Our inbox has been filled with letters and emails from readers concerned about security issues related to keyless entry, and while manufacturers are slowly introducing fixes for these vulnerabilities, putting your fob in a signal-blocking Faraday bag is one of the most effective ways to stay one step ahead of the crooks (and works for your credit cards too!). 
Make sure you subscribe by 31/03/20 to get this great offer.