'What better than a thumbs-up from an existing owner?'
Editor-in-chief Steve Fowler gives his view on our 2020 Driver Power survey, and is especially pleased by Kia's success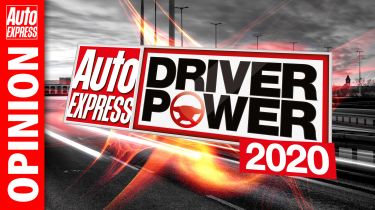 Our annual Driver Power new-car countdown is one of the most exciting times of the year. There really is no hiding place, because we reveal the best cars as rated by the people who know them best – their owners!
We've not only compiled a top 75 to help you find your car (or your next car), but we've also named the top-rated models in the most popular car categories.
There are three things that I enjoy most when reading through the results, and this year is no different. Firstly, there are the reputations that tend to be upheld – be that good or bad. Then there are the things that we spot in early tests that are confirmed by owners. And finally, the surprises, where hard work has paid off.
So biggest congratulations go to Kia – not only for the Sorento in top spot, but for the Niro in fourth. Only a few weeks ago I was with Paul Philpott, Kia UK's President and CEO. I asked him what differentiated his brand from other mainstream marques, especially the one that sits within the same family – Hyundai. His answer was simple: quality and service.
That certainly seems to be the case, with two cars in the overall top 10 and seven other wins – five models topping their respective class rankings and the Sorento also leading the way for practicality and boot space, and for the quality of its interior.
That all bodes well for future models, as do the two nods that Kia models have been given in the World Car of the Year Awards. The very fact that the Telluride (a brilliant US-only SUV that hints at how good the next Sorento will be) and the Soul EV (a particular favourite of mine) are on the shortlist shows how Kia is fulfilling the promise it has always shown. And that's not just me saying that – it comes from owners, too.
Have your say by taking part in the 2021 Driver Power survey right here...