What does the coronavirus lockdown mean for your car finance deal?
Car dealers are shut but car finance payments need to be made and deals are coming to an end. What should you do?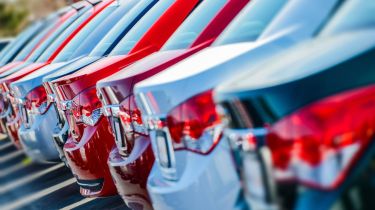 The COVID-19 lockdown has put many aspects of life on hold but those of us paying for our cars on finance will find that we're still making payments and our fixed term deals are still ticking down towards their conclusion.
This can understandably be a source of some concern with car dealerships shut so we've spoken to the experts to get the latest advice for anyone with a PCP (personal contract purchase) or leasing deal on their car. And also for anyone who is finding it hard to make their car finance payments.
The Financial Conduct Authority has called for there to be a 3-month freeze on all car finance repayments in the UK and made other recommendations to help ease the burden, but there's no word what will come of the recommendations. The latest advice on the situation as it stands can be found below...
PCP finance deals
With car dealerships across the country forced to close, drivers whose PCP (personal contract purchase) deals are due to come to an end may be worried about what they should do. Typically, PCP customers at the end of a contract would put any 'equity' built up during a PCP deal towards the deposit for a new car and a new deal, but with retailers shut this is obviously difficult, if not impossible.
So what should drivers whose PCP deals are about to come to an end do? Auto Express put this question to the Finance and Leasing Association, and the organisation came back to us with the following answers:
My PCP agreement is due to end in April, but the dealership is closed. Does that mean I have to pay the balloon and keep the car?
No, you should only pay the balloon if that's what you would have chosen do before the Coronavirus circumstances. Get in touch with your lender ASAP to tell them what you would like to do, then see how they can help make that happen.
If a motor finance agreement is due to end quite soon, can buyers ask for extensions on their deals or leases until the crisis is over?
Yes, they can. They should get in touch with their lender as soon as possible.
Leasing deals
According to Leasing.com, many providers are open to arranging lease extensions. If your lease is about to come to an end, you should contact your leasing provider as soon as possible.
Two options are generally open to consumers: a formal extension which can lengthen your agreement by three months or more, or an informal extension which can operate on a rolling basis.
What if you're struggling to make finance payments?
If you've lost your job or seen your income reduced as a result of the coronavirus lockdown you can make arrangement to ease the burden of you car finance payments. The Finance and Leasing Association advise that any consumer in financial difficulty as a result of coronavirus should contact their finance lender as soon as possible. Depending on your circumstances, assistance may be available.
The government has announced the Coronavirus Business Interruption Loan Scheme will provide loans of up to £1.2m to small and medium-sized businesses, which includes some non-bank finance lenders so you finance provider may have access to fund to help support them through the crisis.
Financial regulator announces support for car finance customers
The Financial Conduct Authority (FCA) has announced a series of measures to support motor finance customers struggling to meet payments during the coronavirus crisis.
The regulator has told motor finance providers to offer a three-month payment freeze to any customers having financial difficulties due to the crisis. If these customers still need to make use of their cars, finance providers are not to take any steps to end the contract or repossess the vehicle.
Additionally, finance providers have been told not to make "unfair" alterations to agreements. If a customer wants to keep their car at the end of an agreement but cannot afford to do so temporarily as a result of the crisis, finance companies are expected to help find an appropriate solution.
Get more on how the coronavirus is affecting motorists here...