Guide to car leasing and personal contract hire
Have you considered hiring a car instead of buying it? That's what leasing agents and personal contract hire schemes offer...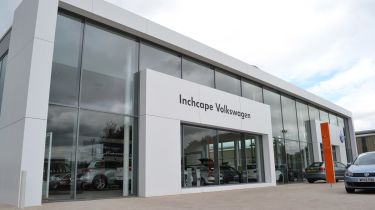 Pros: Leasing or personal contract hire is typically the cheapest way to drive a new car, and the most predictable as maintenance is included. Repayment periods are flexible and it's also easy for businesses.

Cons: Compared to Personal Contract Purchase (PCP) it's harder to end the contract or swap cars early. You never own the car, and you'll be charged for exceeding agreed mileage.
While Personal Contract Purchase (PCP) schemes are increasingly familiar, people tend to be less aware of the opportunity to use a Personal Contract Hire (PCH) scheme as an alternative.
Basically PCH is a posh name for a long-term rental or personal lease, and it's becoming increasingly popular with around 12 per cent of finance customers opting to use this route to driving a new car.
It's a straightforward and simple choice that requires you to choose how long you want to keep a car, and how much mileage you'll clock up in it. The finance company – or dealer – then calculates a lump sum deposit and monthly payments for the period of the contract.
When the contract expires, unlike a PCP, you don't get the chance to buy the car with a final lump sum payment. You simply hand the car back and, as long as it's in good condition, you can call it quits. If the car is damaged you can be charged for repairs, and there'll be pre-agreed excess mileage charges too.
A big benefit for businesses is that leasing repayments – and therefore PCH schemes – are tax deductible. Essentially you can think of a PCH as a long-term rental agreement, as it works in the same way, but is cheaper because it lasts for a longer period.
That time period is commonly two to three years, while an annual mileage or overall mileage limit will be set for the car at the beginning of the contract, too. If you exceed this mileage, the dealer will take the opportunity to penalise you on a pence-per-mile basis once you've come to the end of the PCH agreement, just like a PCP.
Another similarity between PCH and PCP is that both have an initial deposit to pay. After that, they both have monthly payments to keep up, but unlike a PCP deal, there's no option to buy the car at the end of the PCH term, and this will be made clear when you sign on the dotted line at the start - it's even worded in the small print on ads. While you're not the registered keeper of the car at any time while you own it, it does mean there's no balloon payment to worry about at the end of the contract.
Upon reaching the end of the lease, there is usually the option to take out another lease instead of simply handing the car back. During your time with the car, you are responsible for its upkeep, but servicing, maintenance and breakdown assistance are regularly incorporated into the leasing package with the dealer – helping to keep the cost of motoring predictable.
Don't forget you can cancel your order if you're a 'regulated' customer, you can also change to personal contract purchase within 14 days of the original contract agreement in most instances. 
Partnership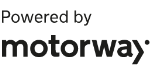 Need to sell your car?
Find your best offer from over 5,000+ dealers. It's that easy.
Because these rental agreements aren't working towards you taking ownership of the car, they tend to be cheaper. They also factor out the cost of depreciation, which is so often the major sting in the tail of new car ownership. 
Click the links below or on the top left of this page to get full guides on each of the key car finance options...
How to pay for your new car
Visit our sister site BuyaCar.co.uk for a wide range of leasing deals