Getting a personal loan to pay for a new car
A personal loan or logbook loan is a deposit-free way of financing a new car, but it can be expensive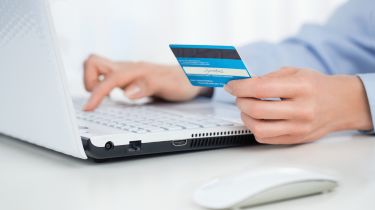 For: Easy to arrange, the loan isn't secured against the car.Against: A good credit rating is required, can be expensive, possible delays while funds clear.
If you arrange a personal loan, that means you're simply borrowing the money from a third party and then spending it, it just happens that you're buying a car with it. You can arrange a personal loan from some car dealers, but the usual route is to go directly to a bank, especially as they are likely to have more competitive repayment rates. The only thing we'd recommend you do is keep an eye on APR interest rates to make sure you get the best value deal.
This type of personal loan means it isn't secured against the car, so if you get into difficulty with repayments, your car isn't at risk of repossession. If the loan is secured against the car, it's referred to as a hire purchase deal. This works in the same way as a personal loan, but this time the car will be the target of repossession if you don't keep up repayments.
There are two main advantages to an unsecured personal loan. The first is that you don't have to put down a deposit, which you almost certainly will do with other popular forms of car finance.
The second is that once you've paid for the car, you own it outright and won't face any restrictions in terms of maintenance or mileage limits. With dealer finance or lease schemes, there are likely to be restrictions like this, and penalties if you break them.
• Cars that hold their value best
A personal loan will be quick and easy to arrange, and can be done over the phone or online if your financial circumstances are straightforward. There are even specilised brokers to help you with securing the best loan deal if it's being used for car finance. If it's a little more complicated, then the bank or dealer will provide a face-to-face consultation. You'll just need a good enough credit rating.
One downside of a personal loan is that the APR interest rates are likely to be higher than for other finance deals, so monthly repayments are likely to be higher than when you buy a car on finance for the same period. There could also be a wait for the funds to become available.
Logbook loans
The traditional personal loan has been of the unsecured type, but in recent years so-called 'logbook loans' have grown in popularity. This is a secured personal loan that's usually arranged by the buyer directly through the bank or finance company.
To set up a logbook loan, you just hand over the car's V5C logbook document to the lender and they effectively take ownership of the car until the loan is repaid. You can usually only borrow up to 50% of the car's value in this way, so you'll need cash or some other facility in place to cover the rest.
Click the links below or on the top left of this page to get full guides on each of the key car finance options…