Sunday drivers contribute to high death rates on country roads
New research suggests rural areas have higher fatal accident rates than urban areas, with Sunday drivers a contributing factor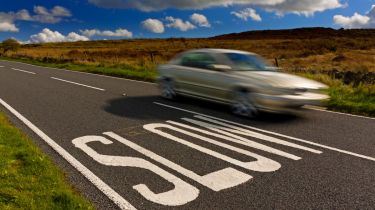 Rural areas in England and Wales have a higher rate of fatal road accidents than urban areas, new research suggests, with Sunday drivers a contributing factor.
Researchers from University College London (UCL) conducted a study into how the pattern of road accidents changes depending on how urbanised an area is. They concluded that, in urban areas, the chance of an individual being involved in a road accident goes up as population increases, but the chance of that accident being fatal decreases simultaneously.
The study highlighted that one is more likely to be involved in a fatal accident when driving on a rural road and that, while the level of fatal accidents is fairly evenly spread out in urban areas, it has much steeper peaks in rural areas.
In rural areas, fatal accidents reach their frequency peak on Sundays, when it's thought that a larger number of people are travelling away from their usual places of residence in urban areas and into the countryside. Such individuals are often colloquially referred to as Sunday drivers.
The researchers also pointed out that the typical characteristics of a road accident in a rural area are more likely to result in a fatality. These characteristics include an increased number of head-on collisions and single vehicles colliding with stationary objects. Accidents in rural areas also typically occur at much higher speeds than those that take place in urban areas.
In addition, the demographics of drivers in rural areas versus those in urban areas come into play - the former are more likely to be older, meaning increased physical fragility and a higher chance of dying as a result of injuries sustained in a road accident.
Do you think there should be tougher measures to stop speeding? Let us know in the comments below...