Formula 1 aims for summer return; British GP behind closed doors
Red Bull Ring and Silverstone could host two races apiece in July as Formula 1 reveals new plans for the 2020 season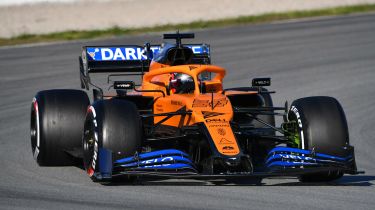 Formula 1 CEO Chase Carey says the sport is "increasingly confident" of being able to resume racing in the summer, although it's highly likely that events will initially need to take place behind closed doors with no fans present.
F1 is targeting July for a resumption of racing, possibly beginning at the Austrian Grand Prix on its originally scheduled date of the 5th of that month. The French Grand Prix at Paul Ricard, originally scheduled for 28th June, has now been officially cancelled and will not take place in 2020.
From early July onwards, the calendar would be segmented by region, with races elsewhere in Europe during the rest of July and August, races in Asia in September and October, races in the Americas from October into November and the season wrapping up in the Middle East in December with events at Bahrain and Abu Dhabi.
A total of 15 to 18 events are being targeted for the delayed 2020 season, down from the original record-breaking total of 22. A finalised calendar is being promised as soon as possible, with a pair of races apiece in Austria and Silverstone thought likely.
F1's statement concluded by saying that "we expect the early races to be without fans, but hope fans will be part of our events as we move further into the schedule. We still have to work out many issues like the procedures for the teams and our other partners to enter and operate in each country.
"The health and safety of all involved will continue to be priority one and we will only go forward if we are confident we have reliable procedures to address both risks and possible issues."
In a separate statement, Stuart Pringle, the managing director of Silverstone Circuits, confirmed that if the 2020 British Grand Prix does go ahead, it will be behind closed doors and without fan attendance.
"We have left this difficult decision for as long as possible, but it is abundantly clear given the current conditions in the country and the Government requirements in place now and for the foreseeable future, that a grand prix under normal conditions is just not going to be possible," Pringle said.
He added that all 2020 ticket holders would be entitled to either transfer their booking to 2021 or receive a full refund. Additionally, Silverstone is promising that thousands of tickets for the 2021 British Grand Prix will be given away for free to NHS staff and other key workers in gratitude for their efforts during the coronavirus outbreak.
Check out all the new cars due before the end of the year...