Pop-up chargepoints solve urban electric car problems
Urban Electric's pop-up charging hubs give electric car drivers without a driveway the ability to easily charge their cars at home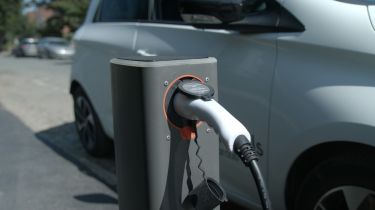 A new type of pop-up chargepoint has been designed to give owners of electric cars who have to park their EVs on the street the ability to recharge at home.
Although there have been great leaps forward in home and public EV charging in recent years, one major obstacle to EV ownership remains the fact that 43 per cent of UK households - equivalent to eight million cars and vans - do not have access to a driveway.
With trailing leads across pavements being hazardous, and residents with no off-street parking ineligible for Government chargepoint grants, urban EV charging has long been a significant issue to overcome as the UK makes the switch to electric.
Now, a British startup firm named Urban Electric has created a pop-up chargepoint that can be installed at the kerbside. The chargers deliver a 7kW charging rate, and are said to be suitable for 90 per cent of residential streets.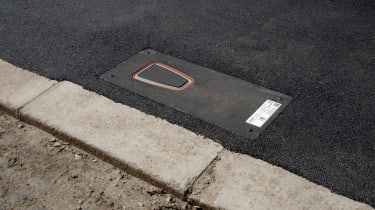 The chargers are operated via a smartphone app and rise up out of the pavement only when needed, leaving walkways clear at other times. While their 7kW rates are relatively low compared with many public fast and rapid chargers, the units are designed to be used overnight, giving them enough time to deliver meaningful amounts of electricity. Similarly, their residential placement means EV owners can top-up frequently. 
A trial of the chargers in Oxford, conducted with the city's council, recently concluded, with the chargers rated at 4.3 out of five by residents who were asked if they would recommend them to family or friends.
Councillor Tom Hayes, from Oxford City Council, said he was "thrilled" his city took part in the trials, adding: "I am looking forward to seeing how pop-up street charging develops in the future and the next steps for Urban Electric."
Olivier Freeling-Wilkinson, co-founder of Urban Electric, said: "We were delighted to learn that all residents - not just EV drivers - were 'very happy' with the installation of a charging hub on their street, validating the pop-up hub concept as a breakthrough in on-street charging for electric vehicles."
Joanna Spencer, one of the trial participants, added: "A truly innovative idea - the Urban Electric hub is completely discreet, and makes the business of charging really stress-free and convenient. I hope pop-up chargers become standard in every street."
What are the best electric cars on sale right now? This is our top 10...