Driving licence validity extended for 11 months
Move follows seven-month extension announced in June; photocard licences expiring between 1 February and 31 December 2020 get automatic 11-month extension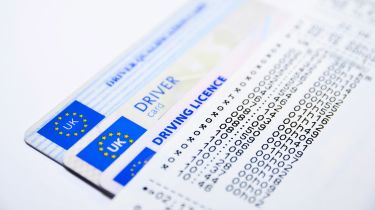 The Driver and Vehicle Licensing Agency has announced a further extension to the validity of photocard driving licences, with those whose cards were due to expire between 1 February and 31 December 2020 automatically having 11-months added to their cards' expiration dates.
The move follows a seven-month extension announced in June, which applied to those whose licences were due to expire between February and the end of August. By extending the scheme, which also applies to motorists' entitlement to drive, until the end of the year the DVLA will reduce pressure both on its own staff, and motorists. 
A number of Auto Express readers have contact us complaining that the DVLA has been slow in processing applications related to both vehicles and licences. Like many other organisations the DVLA has been affected by the coronavirus, asking staff to work from home, and suffering worker shortages due to illness. The driving licence photocard was introduced in 1998 and, with over 45 million licences in circulation, administering the 10-year cards is a significant challenge.
Announcing the extension to the extension, the DVLA's chief executive, Julie Lennard, said being able to drive is "a lifeline for millions of people" and the photocard extension "will ensure that in these continued uncertain times, drivers don't need to worry about the admin or the associated costs with renewing their licences. 
Lennard added: "The temporary extension is automatic, and drivers do not need to do anything.  Drivers who have already applied to renew their photocard driving licence or entitlement to drive can usually carry on driving while we process their application providing they have not been told by their doctor or optician that they should not drive." 
Click here to read about how the new car industry is suffering during the coronavirus crisis...