Distracting car infotainment screens investigated as UK accident rates plateau
Government review into roads policing looks into how technology could be to blame for deaths and injuries, and also how it could reduce them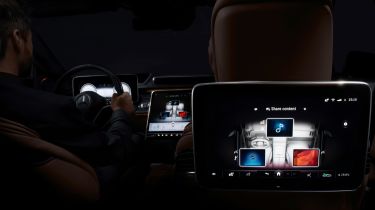 The impact that technology has on death and injury rates on the roads is to be investigated at the highest level, following a call for evidence published by the Department for Transport (DfT).
Ministers are worried that while accident rates were consistently falling until 2010, the last decade has seen a "plateauing of casualty figures" rather than a reduction. One of the issues being investigated is the role that the "increasing sources of potential distraction" presented by "advances in car infotainment systems and mobile phone technology" could be playing in preventing accident rates from falling.
As well as distracting infotainment screens and their potential impact on road safety, the DfT will consider how technology can be proactively used to enforce road traffic law. Possible avenues could include cameras that catch drivers using their mobile phones, while Volvo has said it is considering if it has an "obligation to install technology in cars that changes their drivers' behaviour."
Touchscreens have become increasingly prevalent in modern cars, and are often integral to both their electrical and mechanical functionality. Some high-end cars now come with not one but two touchscreens, as well as a separate digital display instead of traditional dashboard dials, while front-seat passengers are sometimes catered for by a fourth screen.
Not all manufacturers agree this is progress, though. Mazda has previously said it was moving away from touchscreens altogether, after a senior engineer, Matthew Valbuena, warned the company's research showed leaning over to use a touchscreen caused torque to be applied to the steering wheel. Valbuena added: "With a touchscreen you have to be looking at the screen while you're touching… so for that reason we were comfortable removing the touchscreen functionality." 
The impact mobile phones have on driver behaviour is well-established, but despite a doubling of penalties to six points and a £200 fine, smartphone use in cars is still seen as a major issue.
Current road accidents statistics show an average of five people die, and 68 are injured, on UK roads every day. In 2018 there were 25,511 people killed or seriously injured in Great Britain, up from 24,510 in 2010. The review into road safety and policing highlights research from the RAC that shows motorists consider other drivers using their mobiles is the most single pressing issue with regards to road safety, while over 50 per cent of drivers admit to breaking the speed limit. 
The DfT's review will investigate whether greater incidents of collaborative working between the 43 police forces in England and Wales could bring about a reduction in traffic offences and accidents, as well as more effective policing of drug gangs, people traffickers, and other criminals on the country's road network. 
Announcing the call for evidence, Baroness Vere from the DfT said: "We are exploring how we can better use intelligence to target dangerous behaviours, how technology can assist in enforcing road traffic law now and in the future and also how to better understand the value of enforcement in influencing road user behaviour and the current enforcement capability."
Partnership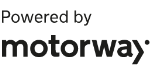 Need to sell your car?
Find your best offer from over 5,000+ dealers. It's that easy.
Do you think that touchscreens in cars have a negative impact on road safety? Join the debate in the comments...