EV chargepoints face regulatory crackdown
Consultation will begin this year investigating how public chargepoints should be regulated, particularly regarding pricing and data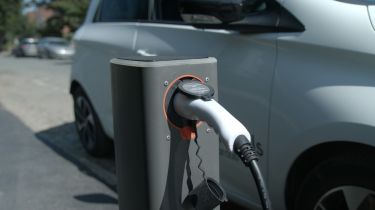 The Government is to investigate how much drivers of electric cars pay to charge their vehicles at public chargepoints. How chargepoint providers use customer data will also be scrutinised.
The investigation will come by way of a consultation announced by the Transport Secretary, Grant Shapps, who said that confidence in chargepoints was "vital" as the UK moves towards an electrified future.
No specific mention was made about chargepoint reliability, though, a key issue for drivers responding to Auto Express's inaugural public chargepoint survey earlier this year.
Shapps told an online conference: "As an EV driver myself, I know that it's vital that EV drivers can have confidence in the public charging network. That's why we're going to consult on regulating to improve the driver experience of use of electric vehicle chargepoints to make it as easy and hassle-free as it can possibly be."
Natasha Robinson, joint head of OLEV (Office for Low Emission Vehicles), expanded on Shapps' announcement, explaining that the Government wants to "regulate at the right level", but doesn't wish to "undermine a nascent market, and undermine innovation".
"We are looking at later this year doing a quite big consultation looking at bringing in place some of the first regulations around chargepoints," she continued. "That will particularly look at things around pricing... to make that more transparent for consumers."
Robinson added that the consultation would look at "really crucial issues around data and making that more available".
Regulation has slowly started to be introduced to the chargepoint industry, with new chargers having to come with contactless payment options since spring this year, and the Department for Transport previously saying it is "prepared to intervene to ensure a good deal for consumers by using powers in the Automated and Electric Vehicles Act".
Got an electric car? Check out the best chargepoint providers here...