Car makers could be forced to sell electric cars
Government ministers plan to require manufacturers to sell minimum proportion of zero-emission vehicles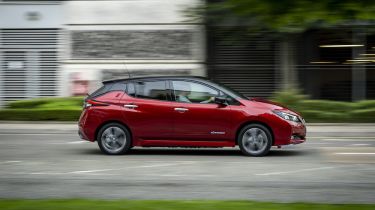 Car makers could be forced to sell a minimum number of EVs as a proportion of their overall sales under new Government plans.
Ministers are plotting a California-style zero emission vehicle mandate, allowing grants and and subsidies for electric cars to be phased out in the run-up to the ban on the sale of new petrol and diesel cars, but still allowing sales to increase.
The Government is due to announce the final deadline for the ban on new petrol and diesel car sales before the end of this year, with the date likely to be as early as 2030. The mandate - which was reported by the Times - could also allow manufacturers to purchase EV credits from other brands.
The news comes as research from Green Flag reveals that the average UK driver expects to switch to an electric car within the next four years. A survey of 1,500 motorists revealed 54 per cent are in favour of electric cars, with fuel savings and eco-friendliness the main two reasons, followed by maintenance savings and the ability to charge at home.
Mark Newberry, commercial director at Green Flag, said: "With Britain's roads gradually going greener, we're seeing more drivers opt for electric vehicles, which we can see is beneficial for a number of reasons including cost savings, convenience and the environment.
"Our research has found that the main concern for drivers converting to electric is running out of charge mid-journey. Try to think back to the last time that you broke down because you ran out of petrol?
"We want to reassure drivers that it only takes a few small adjustments to enjoy an electric vehicle - if you look after your car, prepare for your journey and drive carefully you should see minimal changes to your driving routines."
Check out how the German government is giving away electric cars for free here...