Drivers planning 13m Christmas journeys despite Covid-19
Millions of UK drivers will still visit friends and family during the Christmas travel window, although a fifth won't due to Covid-19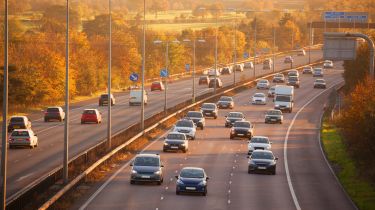 Drivers in Great Britain are planning around 13 million road trips to visit friends and family during the Christmas travel window between 23 and 27 December, new research suggests.
Some 3.1 million car journeys are expected to take place on 23 December - the first of five days in which Covid-19 restrictions will be eased across England, Wales and Scotland - according to an RAC Breakdown survey of 1,500 motorists. This is an increase from the estimated 2.4 million trips on the same day last year.
There are then predicted to be 2.8 million and 2.5 million journeys on Christmas Eve and Christmas Day respectively - roughly the same as in 2019. Boxing Day and 27 December 2020 will see just 1.6 million and 933,000 trips respectively, though, compared with 4.5 million and 2.9 million on the same days last year.
| | | |
| --- | --- | --- |
| Date | Predicted trips by car - 2020 | Estimated trips by car - 2019 |
| 23rd December | 3.1 million | 2.4 million |
| Christmas Eve | 2.8 million | 2.8 million |
| Christmas Day | 2.5 million | 2.6 million |
| Boxing Day | 1.6 million | 4.5 million |
| 27th December | 933,000 | 2.9 million |
Despite the Christmas rules allowing up to three households to form a bubble over the five-day period, 22 per cent of drivers surveyed said they had no plans to make any road trips to see friends or family because of Covid-19, while a further 35 per cent aren't doing so for other reasons.
In addition, a separate RAC survey of another 1,500 motorists suggests 28 per cent fewer drivers than last year are planning to use major roads to visit family and friends over the Christmas period, compared with 2019. Instead, 57 per cent of motorists expect their longest trip over the period to be no more than 50 miles, while 25 per cent say it will be no more than 10 miles.
As a result, drivers taking to the road over Christmas can expect the worst congestion to be found in towns, cities and on local roads, whereas motorways and major A roads should be quieter than they normally would be at this time of year.
Of the drivers who will be using their cars over Christmas for purposes other than visiting friends and family, 82 per cent will be doing so for grocery shopping, 41 per cent to go for a walk or another form of exercise, 18 per cent to visit a town or city for some last-minute Christmas shopping and 15 per cent doing the same at an out-of-town retail park.
Offering advice for any drivers taking to the road over Christmas, RAC Breakdown spokesman Rod Dennis said: "Everyone can do their bit to reduce the chances of breaking down by checking over their car before they set out.
"Checking the tread, condition and pressure of tyres, together with oil, coolant and screenwash levels, make the chances of an unwelcome breakdown much less likely. This is even more important in a year when vehicles have been used less regularly. Drivers should also ensure they plan their journeys before they set out."
Are you planning a road trip over Christmas? Let us know in the comments section...