Tesla Model X facelift: new interior and 1,006bhp Plaid model for 2021
Even more powerful version of range-topping Tesla Model X SUV revealed, featuring the same Plaid powertrain used in the Model S
Tesla has adjusted the Model X line-up, replacing the old car's Performance trim-level with a new "Plaid" model and updating the SUV's interior. Prices for the new flagship variant start from £110,980, with first deliveries expected to arrive in the UK next year.
Tesla's new three-motor Plaid powertrain was developed for the updated Model S saloon but, as the two cars share the same basic platform, it drops straight into the Model X. It has an output of 1,006bhp – enough for a 0–60mph time of just 2.5 seconds and a top speed of 163mph. Tesla also says the new flagship will cover 340 miles between charges.
Alongside the new powertrain, Tesla has fitted the Model X with a few cosmetic tweaks, such as a new front bumper, a redesigned diffuser and fresh 22-inch alloy wheels. Tesla also says the revised Model X is the most aerodynamic SUV currently in production, with a drag coefficient of just 0.25Cd.
The company's revisions to the Model X's interior are much more noticeable. There's tons of new technology, including a fresh digital gauge cluster, a 17-inch infotainment system and four wireless smartphone charging pads. Rear-seat passengers also get their own screen mounted in the central tunnel, on which they can play video games or watch films.
It can still be specced with either five, six or seven seats – and with the first option selected, there's a maximum storage capacity of 2,577 litres. Tesla has also made a few changes to the SUV's trim, fitting fresh wood panelling for the dashboard and door cars, as well as an aviation-inspired steering wheel.
Like the new Model S, the Model X has also received a few updates to its autonomous driving systems. Now, the SUV can drive itself on the motorway "from on-ramp to off-ramp," automatically changing lanes and avoiding traffic as it sees fit. Tesla's Autopark function has improved – the car can now park itself in parallel and end-on spaces with a single touch.
Alongside the new Plaid variant, there's also a revised version of the Model X Long Range, priced from £90,980. It features the same interior and technology updates, but is powered by the SUV's current dual-motor electric powertrain, which provides a 0–60mph time of 3.8 seconds, a top speed of 155mph and a maximum range of 360 miles.
To support the new powertrain and technology updates, Tesla says it has fitted the Model X with "updated battery architecture," but the nature of the updates are yet to be confirmed. We do know that the company was working on a more efficient shingle-lattice load-bearing battery, which would replace the firm's traditional cylindrical cells.
While this sounds complicated, the result of the new design is a battery pack of a similar size and weight, but which can store far greater reserves of power. The cells are also touted to be much cheaper to make – a factor which is helped along by the switch to a new silicon anode in place of the traditional graphite anode.
Partnership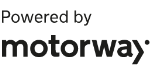 Need to sell your car?
Find your best offer from over 5,000+ dealers. It's that easy.
What do you make of the updated Tesla Model X? Let us know in the comments section below…