Blacklane takes big stake in Jaguar Land Rover's Havn ride hailing service
The global chauffeur service has bought a majority stake in JLR's mobility business, adding the I-Pace to its fleet for the first time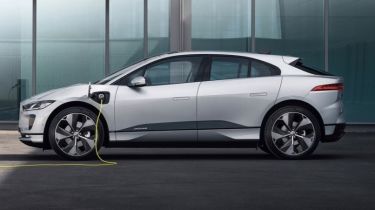 Chauffeur company, Blacklane, has acquired a majority share in Havn – Jaguar Land Rover's London-based premium ride-hailing service.
As part of the deal, Blacklane has added the pure-electric Jaguar I-Pace to its roster, forming part of the company's broader plan to make its business greener. Blacklane has already started to electrify its global fleet – and the firm has offset its carbon emissions since 2017, which is a first for the sector.
Havn was launched in 2019 by Jaguar Land Rover's fledgling mobility services arm, InMotion. The venture capital project was designed to be a springboard for innovative new services that use autonomous, electrified and connected vehicle technology.
Havn works much like a premium version of Uber. Customers book a ride using a dedicated smartphone app but, instead of being ferried to their destination in a Toyota Prius or Skoda Octavia, they're driven in a Jaguar I-Pace.
Customers can even tailor their experience according to their preferences, selecting their favourite type of music for the journey, as well as the temperature of the cabin and the level of interaction they'd like from the driver.
Lars Klawitter, managing director of Studio 107, InMotion, said: "This is a partnership of companies that believe in being first. Havn was London's first all-electric chauffeur service with the first fully electric World Car of the Year 2019, award winning Jaguar I-PACE, while Blacklane has introduced the first carbon-offset programme in the industry."
Does ride-hailing and car sharing fit with your lifestyle? Read our ultimate guide to the industry here…