Luxury start-up Kincsem appoints Ian Callum to design new hypercar
F1 technology and digital design to the fore as new luxury brand plans to become a force in the hybrid-performance world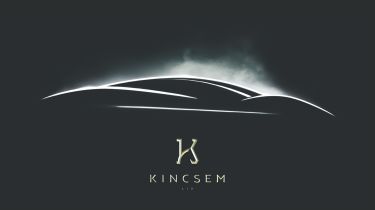 Former Jaguar styling guru Ian Callum has been appointed by luxury brand Kincsem to create a show-stopping electrified hypercar, and has been told "there are no rules".
The new Hyper-GT will be based upon a high-revving Formula 1-derived powertrain, and will combine enormous performance and responsiveness with zero-emissions ability.
Kincsem also aims to use digital design techniques to introduce greater personalisation and luxury for the vehicle than has yet been seen.
Callum said: "With Kincsem, we have that rare privilege to not only create a beautiful car, but also form a design language for an innovative luxury brand.
"Refreshingly, Kincsem has said there are no rules, enabling us to pose the question 'If we could do whatever we wanted, what would we do?'. That's one of the most invigorating opportunities for any designer. The team is extremely excited to start work." 
The Kincsem brand is owned by Hungarian entrepreneur Tibor Bak, who plans to use the world's top designers to create a range of beautiful high-performance products.
It is named after a world-famous Hungarian racehorse, which was unbeaten during a 54-race career in the late-1800s.
Don't forget to follow Auto Express on Facebook here...