New funding for 3,550 public EV chargers
Ofgem will pay for motorways service areas to receive new cabling for 1,800 chargers and will also fund 1,750 chargers in urban areas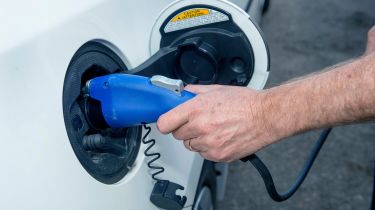 New funding has been announced to support the installation of around 3,550 public electric vehicle charge points over the course of the next two years.
Ofgem - the non-ministerial Government department responsible for regulating the UK's gas and electricity markets - will fund the installation of new cabling at motorway service areas and key trunk road locations to allow 1,800 rapid EV chargers to be built. The regulator will also support the installation of 1,750 new public chargers in towns and cities. 
The installation of these chargers comes as part of a £300.5 million investment in 204 net zero projects across England, Scotland and Wales, which aim to support clean transport and heat. In turn, this package is part of a £40 billion overall clean energy investment, more funding from which is due to be released after 2022.
Research by Ofgem suggests 36 per cent of households that don't intend to purchase an electric car are being put off by a lack of public charge points near their home. It's hoped the investment in new chargers will help prevent range anxiety.
Rachel Maclean MP, minister for the future of transport, said the investment would "greatly improve the resilience" of the UK's EV charging network. Jonathan Brearley, chief executive of Ofgem, added that it would give drivers "more charging options for longer journeys".
The news comes alongside another announcement from the Department for Business, Energy and Industrial Strategy (BEIS) of a £166.5 million investment into green technology.
The programme, which is expected to create 60,000 jobs, includes a £60 million investment into hydrogen production, which BEIS says can be used for powering transport, among other things.
Energy minister Anne-Marie Trevelyan said the scheme "will encourage the rapid development of the technologies we need to reign in our emissions and transition to a green economy - one that reduces costs for business, boosts investment and creates jobs".
Check out the best electric cars to buy now...