UK must install another 127,000 EV chargers by 2025, says Labour
The Labour Party warns that the UK only has 15 per cent of the public chargers it needs to have by 2025 to achieve its carbon goals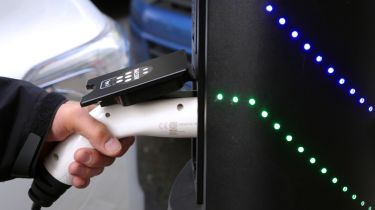 The Government needs to install another 127,000 public electric vehicle chargers across the UK by 2025 if the country is going to meet its climate change targets. There are currently 22,790 public EV chargers in the UK - 15 per cent of the 150,000 that the Committee on Climate Change says are needed by 2025.
The Labour Party has warned that this is leading to a "gulf" between those who have access to EV charge points and those who will be "locked out" of the benefits of electric cars.
The opposition party argues that it's currently much harder to drive an EV in the north of England or the Midlands than it is in London or the south because of a "serious disparity" in the number of chargers, with drivers in London four times more likely to find one than those in Yorkshire.
Labour says it supports the Government's plan to ban the sale of all new cars with any kind of petrol or diesel engine by 2035, but warns that the recent cuts to the plug-in car grant and regional disparity in public chargers will price some families out of electric car ownership and create "two-tier transport Britain".
The party says that if it were to win power, it would offer long-term interest-free loans for new and used electric vehicles to those on low to middle incomes, as well as trial a national scrappage scheme. The installation of public chargers should be treated as a "national infrastructure project", it adds, calling for an accelerated roll-out in the north of England and the midlands.
It's also claimed a Labour Government would part-finance the creation of three new additional gigafactories in the UK by 2025 as part of an industrial strategy for the country's automotive sector.
Edmund King, president of the AA, commented: "To speed up the electric vehicle revolution, there is a long standing debate as to what comes first - the cars or the chargepoints? The reality is we need both to happen at the same time, with particular focus on the 30 to 40 per cent of homeowners that have no access to dedicated off-street parking.
"As well as making vehicles more affordable and increasing the number of public chargepoints, we need to ensure the cost of charging remains competitive. Drivers will switch to electric cars with incentives and provided recharging costs remain cheaper than filling up with petrol or diesel."
Click here for our list of the best electric cars on sale right now...