Exclusive: almost 18,000 major offences committed on UK motorways since 2016
Auto Express investigation shows extent of drivers and pedestrians breaking the law on motorways, with illegal stops accounting for more than a third of all offences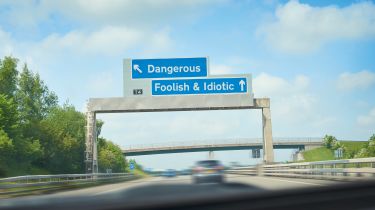 Drivers are putting lives at risk by committing thousands of dangerous motorway manoeuvres every year, Auto Express can reveal. Our investigation surveyed 28 police forces and found officers had issued at least 17,775 tickets over the past five and half years, catching people making U-turns on motorways, driving the wrong way on slip roads, stopping in live lanes and driving on hard shoulders.
What we did
Motorways are subject to specific traffic laws set out by The Motorways Traffic (England and Wales) Regulations 1982. These make it illegal, for instance, to walk on a motorway, and govern where drivers are allowed to enter the roads, and how they must behave once they are on them. These laws are the reason you see signs saying 'end of motorway regulations' when you pull into a motorway services area, for example.
We asked the 43 police forces in England and Wales how many motorway-specific traffic offences their officers had issued tickets for between the start of 2016 and May 2021, and received data from 28 forces. Some constabularies weren't able to furnish us with information because either their systems weren't set up to allow for this kind of interrogation, or because they have no motorways in the areas that they police.
Nonetheless, our investigation is the most comprehensive of its kind, and paints a clear picture of the sorts of driver behaviour police deal with on motorways on a daily basis.
What we found
There are a number of motorway-specific offences covered by the 1982 regulations, and police make regular use of them.
The most common offence is making an unnecessary stop on a hard shoulder or emergency refuge area; officers issued 6,821 tickets for this between 2016 and mid 2021. Next, 2,645 fines were issued to those driving on hard shoulders or refuge areas, while 837 people were caught driving or stopping on verges or central reservations.
Some forces, including Essex and Avon and Somerset told us of thousands of 'Red X' offences committed by drivers travelling in closed motorway lanes, something for which tickets started to be issued in 2019 to reflect how smart motorways work. We've included these figures in our totals, although not all forces shared this data, so direct comparisons cannot be made between individual years.
Less common infractions were arguably more worrying than more prevalent ones. A total of 165 people were caught driving the wrong way on a motorway from 2016 to 2021, while 204 received tickets for driving the wrong way on slip roads, and 82 were ticketed for making U-turns on motorways.
And while learner drivers have been allowed on motorways with an approved driving instructor in a dual-control car since 2018, 514 learners were ticketed for either breaching these rules, or because they were on a motorway prior to 2018. It's not just people in vehicles police have to worry about, either: 469 pedestrians were caught on motorways, and three penalties were issued by one force to drivers not controlling animals in cars on motorways.
Most of these offences result in three penalty points and a £100 fine, but illegal stops on hard shoulders and refuge areas carry a non-endorsable, £30 penalty. Despite these numbers, and the fact police can only spot a proportion of offences, the UK's 2,300 miles of motorway are statistically the safest stretches of road in the country.
Partnership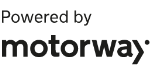 Need to sell your car?
Find your best offer from over 5,000+ dealers. It's that easy.
Major offences, 2016-present
| | |
| --- | --- |
| Offence | Number of incidents |
| Drive wrong way on motorway | 165 |
| Drive wrong way on slip road | 204 |
| Reverse on motorway | 270 |
| Make a U-turn on motorway | 82 |
| Driver on hard shoulder/refuge area | 2,645 |
| Stop in a live lane | 304 |
| Illegal stop on hard shoulder/refuge area | 6,821 |
| Drive/stop vehicle on m'way central reservation/verge | 837 |
| Drive a vehicle other than on m'way carriageway  | 948 |
| Pedestrian on motorway | 469 |
| Learner on motorway* | 514 |
*Learners have been allowed to have lessons on motorways since June 2018, but must be accompanied by an approved instructor in a dual-control car.
Motorway offences over time
| | |
| --- | --- |
| Year | Total number of offences |
| 2016 | 3,068 |
| 2017 | 2,572 |
| 2018 | 2,601 |
| 2019 † | 3,631 |
| 2020 † | 4,919 |
| 2021** † | 984 |
| Total | 17,775 |
**To April/May 2021 (varies by force) † Red X offences only from some forces, and only 2019-21
Top offence-detecting forces
| | |
| --- | --- |
| Force | Number of offences 2016-2021*** |
| Essex (including 'Red X' offences) | 4,698 |
| Kent | 2,523 |
| West Yorkshire | 2,239 |
| Hertfordshire | 1,741 |
| Metropolitan  | 1,404 |
***Some forces told us of motorway offences other than those we asked about, eg, failing to control animal in vehicle on motorway.
Behind the numbers
Police offence codes can be opaque. Why are some tickets issued for driving a vehicle "other than on the carriageway of a motorway", and others for driving on the hard shoulder? And what could possibly possess someone to make a U-turn on a motorway? We spoke to an insider who told us what these offences typically look like in the real world.
Drive vehicle the wrong way on a motorway
Often committed by elderly or confused drivers, those drunk or on drugs, or those in police pursuit.
Drive a vehicle the wrong way on a slip road/motorway
Both can occur when someone approaching or who has just joined a motorway spots a traffic jam and tries to avoid it.
Reverse on motorway
A frequent cause of this offence involves a driver missing their exit, and reversing up the motorway to take the junction.
Make U-turn on motorway
A typical scenario sees a driver break down and a friend come to give them a jump start, making a U-turn to bring their car facing the stranded one.
Stop in a live lane     
Reasons can include drivers running out of fuel or suffering a puncture. Driving/stopping on central reservation/verge has similar offence patterns.
Drive on hard shoulder
This usually happens when drivers want to cut queues and avoid tailbacks. 
Illegal stop on hard shoulder/refuge area
Myriad reasons including drivers stopping to go to the loo, HGV drivers taking mandated tachograph breaks, minicabs stopping near airports to save parking fees for booked pickups.
Drive a vehicle other than on the carriageway of a motorway   
This often involves drivers making late dives for exits and driving over cross-hatchings, also known as 'tiger tails' due to their shapes and stripes.
Vehicle entering motorway at prohibited place   
Local drivers may know of non-junction exits intended only for emergency-service vehicles; people using works entrances/exits or motorway turnaround points and control posts.
Prohibited vehicle on motorway
Can be anything from e-scooters and invalid carriages to tractors.
Prohibited vehicle in offside lane of motorway
Typically heavy-goods vehicles.
Pedestrian on motorway
Often what's known as an 'ex-vehicle pedestrian', eg, someone walking off to get petrol. Can also be migrants exiting lorries. This offence is rarely committed by people out for a walk, and transgressors are usually connected to the motorway.
Opinion
Much of the recent focus on motorways has been around  smart motorways, but we rarely discuss the key factor that determines how safe our roads are: driver behaviour.
Almost every collision is caused by human error, and while this can never be eliminated, it is difficult to fathom the thought processes that cause people to make a U-turn on a motorway. Those who ride e-scooters on motorways, or make late dives for exits, must also know their actions are dangerous, but behave this way regardless.
Little will change until we can move away from heated debate around motorways, and realise it is only by improving driver behaviour, however that occurs, that safety will be improved. We can blame inanimate stretches of asphalt and concrete for collisions as much as we like, but the uncomfortable truth is that the real fault lies with our own behaviour.
What do you think of our exclusive investigation? Let us know in the comments section...