Nearly two percent of UK vehicles are dodging road tax, survey shows
Latest DVLA figures suggest a small rise in unlicensed vehicle use, amounting to £119m in potential lost revenue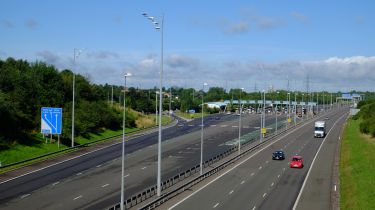 Latest DVLA roadside survey data suggests that 1.9 per cent of vehicles in the UK are being used unlicensed on the road, which amounts to 719,000 vehicles evading road tax.
The figure compares to 634,000 unlicensed vehicles (excluding motorcycles) estimated in 2019, but the DVLA warns its survey sampling error means the year-to-year change is not statistically significant. 
In total, the potential tax revenue lost to the treasury is £119 million, however it's not possible to quantify the actual loss. "Some of this will have been recovered through DVLA enforcement activity or through vehicle keepers paying arrears of VED to cover the untaxed period," the DVLA said, adding "vehicles are often unlicensed for a relatively short period and often related to the change of keepership of vehicles. This means that revenue will ultimately be recovered once reminders and enforcement actions take place."
Most of the untaxed vehicles were PLG (Private, Light Goods) vehicles, which account for £114 million of the missing revenue. Goods vehicles accounted for £1.4 million, Buses £0.3 million and other tax classes £0.7 million.
The breakdown of survey results also reveals that 55 percent of offenders had been unlicensed for two months or less, 38 percent were 10 or more years old, and 9 percent were less than two years old.
Responding to the latest figures, RAC head of roads policy Nicholas Lyes said: "It's hugely concerning that we're seeing ever greater numbers of unlicensed vehicles on the roads with the total number now standing at nearly three-quarters of a million. While we'd like to think the abolition of the paper tax disc back in 2014 isn't responsible, the fact remains evasion has increased significantly since then to the point where a shocking two in every 100 vehicles on the road aren't taxed. 
"The cost from VED evasion in 2021 alone is set to be a whopping £119m, a substantial sum that should be spent on improving our road network. We urge the DVLA to step up enforcement and to do all it can to bring evasion down, as it is clearly not fair on those who do pay their fair share to drive on the road."
Jack Cousens, head of roads policy for the AA, said: "Today's official figures show that the law is still on the hunt for car tax evaders. However, the increase in non-payment of Vehicle Excise Duty is not as bad as might have been feared, given the hundreds of thousands of cars granted a Statutory Off Road Notification (SORN) status during the lockdowns. Some of those vehicles will have been put back on the road with the owners either mistakenly or deliberately forgetting to tell the DVLA.
"High inflation, particularly with pump prices that refuse to drop despite big falls in the wholesale cost, always pressures many low-income drivers to run the gauntlet and not pay their tax. It is foolish for them to chance their arms because the penalties are severe, even potentially having the car crushed."
Julie Lennard, DVLA Chief Executive said: "We work hard to drive down vehicle tax evasion and the vast majority of motorists are doing the right thing with over 98% of vehicles on the road taxed correctly.   "Estimated evasion rates fluctuate and the pandemic is highly likely to have impacted some motorists' behaviours. Those who choose to evade will be tackled using our proven package of comprehensive enforcement measures.
Partnership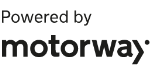 Need to sell your car?
Find your best offer from over 5,000+ dealers. It's that easy.
"These include penalties and court prosecutions through to the use of Automatic Number Plate Recognition cameras, wheelclamping and the removal of untaxed vehicles.
"You can tax your vehicle using our quick and easy online services – available 24/7 – and the costs of vehicle tax can be spread throughout the year by opting to pay in instalments by direct debit, which is a popular choice with nearly 15 million vehicles taxed this way in 2020."
Check out our guide on how to SORN your car here...