Possible payouts for new car buyers from shipping costs class action
An estimated £150 million compensation pot would give £60 to car buyers, as lawyers take home millions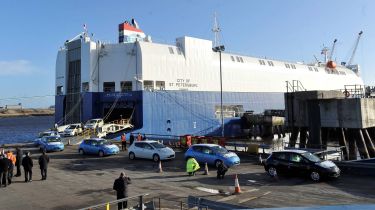 Individuals and businesses who bought or leased a new car or van in the UK between October 2006 and September 2015 could be in for a payout, following a court's decision to allow a class action.
The case relates to an earlier European Commission finding that maritime car carriers fixed prices, rigged bids and allocated the market for roll-on, roll-off car transport in that period. Legal firm Woodsford, which is bankrolling a class action here in the UK, estimates it could be worth £150 million in damages to UK car buyers.
However, there are thought to be close to 18 million potentially wronged car buyers in the UK, so they shouldn't get too carried away by the latest court victory. It's now up to the shipping companies to settle early or face a court judgement, and while there's potentially a big payout for the lawyers – their fees will be up to 27.5 per cent of an early settlement which it has been suggested could range from £50-£100 million – we've been told affected consumers can look forward to individual payouts of just sixty quid.
Given the small scale of individual awards, it's possible that many millions could go unclaimed, but in that case the remainder of any settlement pot will go to the Access to Justice charity, as per the rules of the Competition Appeal Tribunal.
"The Tribunal has authorised the claims to continue as collective proceedings, meaning that millions of motorists and businesses who bought or leased a new car between October 2006 and September 2015 could be in line for compensation because of the additional cost passed on in the price of their vehicles by the higher transport charges which resulted from the operation of the cartel," said Woodsford in a statement today. "These individuals and businesses will now automatically be represented at court, unless they choose to leave – or opt out – of the claim."
Just because all affected consumers are now automatically represented in the case, you can't sit back and wait for a cheque to arrive. If you think you're owed compensation, you can join the action at cardeliverycharges.com by registering your claim.
Click here for our list of the best car leasing deals...