Poor mobile signal hinders public electric car charging
Public electric car chargepoints requiring mobile phone apps to use are causing problems when installed in areas with poor reception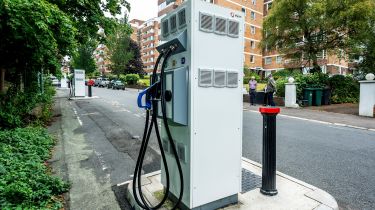 Drivers of electric cars are struggling to use public chargers in locations with poor mobile reception.
Many EV chargepoints require users to pay via a smartphone app, but a new report from the RAC Foundation has suggested that more than 20 per cent of A and B roads in 22 local authorities were affected by poor mobile signal.
The Prime Minister has now called on Ofcom to publish a map of mobile reception black spots, where one or more of the UK's four major mobile networks - EE, O2, Three and Vodafone - don't offer coverage.
RAC Foundation director Steve Gooding told the Sunday Times: "Two things need to happen. First, we need an accurate picture of mobile signal connectivity across the road network, so that charge-point providers know in detail what's available.
"And second, we need the charge points themselves to be kitted-out appropriately so that they function wherever they're located and whichever mobile network their users subscribe to."
The report also shows 72 per cent of British drivers are put off by the cost of electric cars, while 58 per cent don't believe the charging infrastructure is accessible enough. Only 48 per cent of those surveyed said they would consider switching to an EV, even if petrol and diesel prices dropped and more chargers were installed.
Have you experienced a charging issue due to poor phone signal? Tell us about it in the comments...