Speeding to be recorded as a cause of many more car accidents
New police guidance for reporting will see a big rise in speeding recorded as a cause of car crashes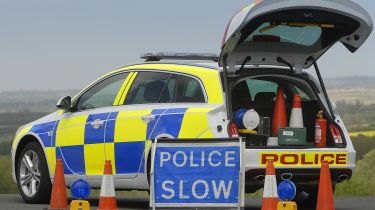 A new system to be introduced by the National Police Chiefs's Council will result in speeding being reported as a contributing factor in vastly increased numbers of road accidents.
Official accident statistics are currently based only on police reports from the scene of a collision and ignore later investigations. As a result, out of the UK's 1,500 deaths each year on the road, fewer than 400 are currently recorded as in any way related to excessive speed.
Instead, current reports suggest the biggest cause of road deaths is poor observation, with the second biggest cause being 'loss of control'. Excess speed and driver carelessness come equal third.
In future, instead of reporting causes from the scene of an accident, police forces are being told to adjust their reports to include all the analysis from post-accident investigations, which may often include forensic evidence of speeding.
Under the new reporting scheme the Metropolitan Police force found speeding should have been included as a contributory factor in almost half of all traffic accidents. In a review it revised its 2020 figure from 19.1 to 46.8 per cent, including cases where the driver exceeded the limit or simply drove too fast for the conditions, the Times has reported.
Greater Manchester Police carried out a similar review, and raised the incidence of speeding in its accident figures from 15 to 65 per cent.
Lincolnshire detective chief superintendent Andy Cox, who is the national police lead for policing fatal accidents, told the Times that if the pattern of London and Manchester is repeated across the rest of the country, then reports of speed contributing to road deaths would increase by about three times.
Are you pleased to see this system being introduced? Let us know in the comments...