Price, range, performance; more people need to realise electric cars suit them
Many drivers are unaware that current EVs already meet their budget and range requirements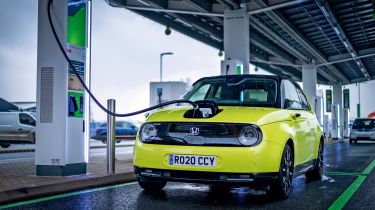 Electric car ownership needs diversifying, while the performance and range capabilities of the latest models need more effective communication, a new report has suggested.
Research from the inaugural issue of Autovia Insights Quarterly (aiQ) reveals that electric vehicles are primarily owned by older, wealthier men. This needn't be the case, however, as the study also shows that many drivers are unaware that the latest EVs on the market already meet their requirements for budget, performance and range.
Those who already own EVs are the least likely to change fuel type when they next purchase a new car, indicating a satisfaction with electric powertrains among those who have tried them. These EV owners are also the most likely to buy a car entirely online.
The aiQ report also indicates that the majority of electric cars offer greater range than the average driver needs in a week, even though 83 per cent of current petrol or diesel owners did not consider an EV when they bought their current car.
The aiQ is published by Autovia - the parent company of Auto Express and the biggest automotive media firm in the UK. This quarter, the platform highlights unique data on EV ownership trends to reveal the key challenges and opportunities faced by a market besieged by post-Covid and Ukraine war-related component supply squeezes, as well as the cost of living crisis.
The first issue of aiQ shows that, while many car consumers remain reluctant to adopt EVs, car makers are massively increasing model choice and achieving rapid advances in key areas, such as range on a single charge.
Future editions of aiQ will reveal results from the Driver Power survey, which reveals the detailed thoughts and opinions of around 60,000 drivers per year. The first report can be downloaded for free at aiq.autovia.co.uk.
Steve Fowler, editor-in-chief of Autovia, said: "We've launched aiQ - Autovia Insights Quarterly - because this unique moment in Britain's transition to electric driving demands the clearest possible picture and the greatest amount of insight for the industry, policy makers and car buyers alike.
"Issue 1 sets the scene for a raft of unique future insights, to be published regularly, as we help our audiences and industry partners to meet the challenges and maximise the opportunities that electrification by the end of the decade presents."
Find out more about the aiQ quarterly here...