New Rodin FZero to offer F1 pace and 223mph top speed
The new £1.8m Rodin FZero will be track-only initially, but will be followed by a road-going version
New Zealand-based track car specialist Rodin has revealed its first bespoke model, the FZero, which founder David Dicker says will be the fastest car on earth.
And although the first 30 Rodin FZeros will be track-only, Dicker has confirmed that a road-going version will arrive soon after, along with Rodin's first all-electric model that's also destined for road use.
With an expected price around £1.8m and a top speed of 223mph, the FZero has been developed free from any rules or regulations to enable Dicker's bold claim to come true. "It's built for the track, it's built to be quicker than an F1 car," Dicker told Auto Express. "There are no limits, no rules."
The car is being built to Dicker's own specification, with a twin-turbo hybrid engine offering a total of 1,160bhp and 1,026Nm of torque developed by British firm Neil Brown Engineering. Another well-known British firm, Ricardo is supplying the eight-speed gearbox with a titanium 3D printed case.
Many of the other parts are made at Rodin's newly-built facility complete with its own test track on New Zealand's South Island, where the car will be assembled, too.
The first FZeros are expected to be with customers in 2023. "If we can't get a customer car built, say within the next 12 months, I'll be feeling very disappointed," said Dicker.
Following on from the FZero road cars will be Rodin's first all-electric model. "It's in design," said Dicker. "Ricardo's doing the transmission. It's almost finished. And we've got some guys working on the battery, which is just about done. So all we're left with is the carbon work and the mechanical stuff, and you're basically there. So, it makes a lot of sense.
"Our aim is to try to get some entertainment value out of the car. And I still think there's hope. It's massively problematic on the sound side, because the sound provides so much of the entertainment on the car. Our electric motor runs at 25,000 RPM so there might be hope.
"We've got a two speed transmission – we only really went for that for the entertainment value, because we don't really need any gears."
The electric car is likely to follow the FZero into production in New Zealand some time in 2024.
Q&A with David Dicker
Australian born Dicker made his millions through his computer retail company Dicker Data and fulfilled a life-long ambition by setting up Rodin in 2016. The 69-year old Dicker is a part-time racer himself, winning a class of the Ferrari Challenge in 2018 and having his own large collection of cars.
Q: Why would somebody spend £1.8m on a Rodin rather than a car from a more established brand?
A: Well, they'll be getting a better car. That's the reality. But yeah, look, I won't say that wouldn't be a problem. Of course it is. I mean, if you go to the other end of the scale with Ferrari. I mean, anything they made, it's sold, it's all done. It doesn't matter whatever it is and, yeah, you got to work your way up. So, we understand it.
Q: How much of the work on the FZero did you do yourself?
Partnership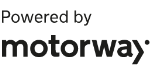 Need to sell your car?
Find your best offer from over 5,000+ dealers. It's that easy.
A: I designed the whole car on computer – the whole thing. I wrote the one-page spec for the engine and the transmission and all that kind of stuff. And I did all the CFD work myself.
Q: Will the FZero go racing?
A: We've got a separate project to do with racing, but I can't talk about it right at the minute. It's going to be cataclysmic in the motorsport world if we can get it going.
Q: What was your inspiration with the design of FZero?
A: I wanted to shake things up a bit, because I reckon it's got boring. I mean, McLaren's a perfect example – the cars are great, I've got a few but they all look the same.
Q: Why did you set up Rodin in New Zealand?
A: You couldn't do it in Australia. I got a lot of issues with Australia and there's no car culture in Australia. The government and the coppers have just destroyed it. I was born in Sydney, grew up in Sydney and if you're going to build cars, you've got to have a test track. You can't be viable any other way. And you've got to be so far out of Sydney before you could be able to actually build one, but then you're so far away from the talent pool, there's no point in being there. New Zealand's probably, culturally, would be the closest country to the UK of any country in the world.
Q: Would Rodin go into F1?
A: Formula One's the ultimate. Even though the F1 guys are hobbled terribly [by regulation], there's still much more innovation there and way more exciting. I was in the bidding to buy Williams, but the deal I proposed didn't work out.
Q: You're a bit of a Ferrari fan, how many have you got?
A: I've got about 20 in Ferraris and five on order – I'm better at buying than selling! My claim to fame with the Ferraris is that I've got every single new Ferrari I ever bought still.
Click here for our list of the best track day cars...