Official: petrol and diesel retailers guilty of "rocket and feather" pricing in 2022
Competition and Markets Authority confirms fuel stations were putting petrol and diesel prices up quickly and lowering them slowly this year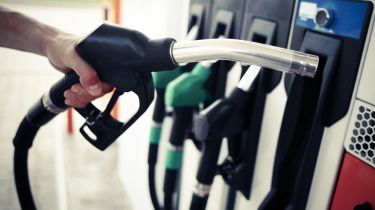 There is evidence that fuel retailers took part in "rocket and feather" pricing in 2022, the Competition and Markets Authority (CMA) has declared.
The term "rocket and feather" refers to prices shooting up quickly, like a rocket, and then falling back down slowly, like a feather. As part of an update on its Road Fuel Market Study, the CMA said there had been no evidence of this among fuel retailers prior to 2022, but that it had occurred this year, particularly with diesel.
The CMA is using its compulsory information-gathering powers to probe the entire UK fuel market following hugely volatile petrol and diesel prices this year, with new records for both fuels having been set at the pumps.
In this first update on the market study the CMA said the record gap of 24p between diesel and petrol is due to Western Europe's reliance on imports of diesel, but not petrol, from Russia.
The CMA also found wide variation in prices between different locations, stating that filling stations with few or no competitors nearby were likely to have higher prices. The annual profit margins for fuel retailers are also rising, but no cause has yet been identified for this trend. Margins for refiners, meanwhile, are volatile. The CMA said UK refiners have not earned profits at levels that would create cause for concern.
Sarah Cardell, interim chief executive of the CMA, said: "It has been a terrible year for drivers, with filling up a vehicle now a moment of dread for many. The disruption of imports from Russia means that diesel drivers in particular are paying a substantial premium because of the invasion of Ukraine. A weaker pound is contributing to higher prices across the board too.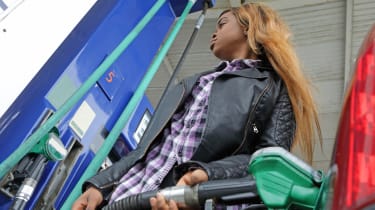 "There are no easy answers to this. The question for the CMA is whether a lack of effective competition within the UK is making things worse. Although it is only a small proportion of the overall price, the increase in margins for many fuel retailers over the last few years is something we need to investigate further. The key thing we need to establish next is whether this development is down to competition problems or not."
RAC fuel spokesman Simon Williams said: "While it's encouraging the CMA has found evidence of 'rocket and feather' pricing taking place this year, we believe there was clear evidence of it happening this time last year and in 2018 and 2019."
"Volatility has unquestionably been an issue in fuel pricing since Russia invaded Ukraine, but when wholesale prices trend down for weeks at a time, drivers should see pump prices do the same at a similar rate – unfortunately our data shows that this is not often the case.
"What's happening now – as it was last December – is a massive downward shift in the price of wholesale fuel with a slow dropping of forecourt prices. Consequently, drivers are set for a more expensive time on the roads this Christmas than it should be."
Want the best mpg for your money? Read our list of the most economical family cars...