Supermarkets blamed for diesel fuel rip-off costing drivers £9 per tank
Wholesale diesel prices have undercut petrol throughout April, so why is unleaded so much cheaper at the pumps?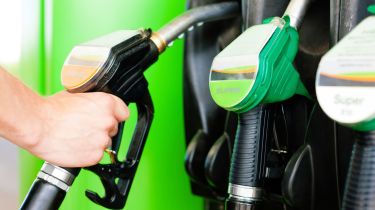 Diesel drivers are being ripped off by £9 every time they fill their tanks, as supermarkets and other retailers have been caught red-handed price gouging drivers.
RAC Fuel Watch says the wholesale price of diesel - which is the amount filling stations pay for their supplies - dropped below the price of petrol for the whole month of April. The organisation says the wholesale diesel price is now 6p a litre below that of unleaded, yet diesel fuel on average remains a whopping 13p per litre more expensive when drivers are filling up at supermarkets and independent filling stations.
The average cost of filling up a family car is now £80.60 for unleaded, and £87.69 for diesel drivers, yet by rights the diesel tankful should be cheaper by £9, says the RAC. It has calculated that diesel drivers should be paying £143p per litre at the very most, instead of the average £159p they're forking out as greedy retailers refuse to drop their prices.
"RAC fuel spokesman Simon Williams said: "Diesel drivers across the UK mainland continue to lose out badly at the pumps. They're paying 13p a litre more for the fuel than petrol, despite petrol being cheaper for retailers to buy on the wholesale market for all of April.
"This just isn't fair for the country's 12m diesel car drivers. We feel there should be an obligation on retailers to reflect wholesale price movements on their forecourts. Sadly, the only place this seems to happen is in Northern Ireland where a litre of diesel is, incredibly, being sold for 12p less than the UK-wide average.
Auto Express asked the Petrol Retailers Association which represents independent filling stations to justify the continued high cost of diesel at the pumps, when its members are able to buy the fuel for less than they're paying for petrol. The organisation's executive director Gordon Balmer attempted to cast the blame squarely at supermarkets, even though his members are entirely free to set their own prices.
"The independent sector accounts for approximately 36 per cent market share by fuel sale while the supermarkets are market leaders at 45 per cent", he said. "Due to their market share, supermarkets are price leaders and in many cases our members will use them as markers for pump prices when operating in the same area. This dynamic is now shifting, with many commentators noting that independent forecourts are increasingly offering more competitive prices."
The RAC's data suggests that retailers are retaining large 22 per litre margins on diesel, compared to the 8p per litre they make on unleaded. The historical margin for both fuels is 7p per litre. 
"We realise retailers need to make a profit but a margin of 22p on every litre of diesel can only be seen as outrageous and a slap in the face to those who depend on it, whether they're consumers or businesses," said RAC fuel spokesman Simon Williams.
What do you think about the diesel price discrepancies? Have your say in the comments...