Stellantis Pro One announced as firm's new van brand
Pro One houses six brands and clarifies Stellantis' electrified commercial vehicle strategy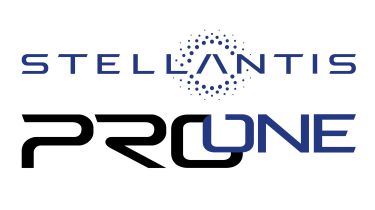 Stellantis, the massive automotive group behind firms like Citroen, Vauxhall and Fiat, has revealed that its commercial vehicles will fall under the banner of 'Pro One'. 
Jean Philippe Imparato, Head of the Stellantis Commercial Vehicles Business said of the new brand: "We are launching Pro One to leverage our undeniable commercial vehicles leadership with the concept – six brands, one force – as this business accounts for one-third of Stellantis Net revenues". 
The six brands that fall under the Pro One umbrella are Citroen, Fiat, Peugeot, Vauxhall, Ram and Opel - the last two not having a presence in the UK. We can expect a revised van lineup for the whole of Stellantis' commercial fleet in 2024 and Stellantis has said that the reveal of this strategy will take place on 23 October. We can expect to see second-generation zero-emission powertrains, a 'hydrogen solution', full connectivity and new driving assistance systems. 
The second-generation all-electric vans from Stellantis are likely to be an update of the current offerings - ranging from the compact Citroen e-Berlingo and Vauxhall Combo Electric up to mid-sized vans like the Peugeot e-Partner and large electric vans like the Fiat e-Ducato. 
Stellantis announced last year it had partnered with Qinomic to provide retrofitting of light commercial vehicles with electric powertrains. The firm said the conversions will still ensure "OEM quality and specifications, such as safety, durability, and type approval, are maintained." In the most recent announcement, Stellantis said the decision to offer retrofitting of electric powertrains to LCVs will help with lead times and reduce production. 
There was also a brief mention of hydrogen and Stellantis' 'unique hydrogen solution'. Stellantis has worked on hydrogen vans before with the Vauxhall Vivaro-e Hydrogen, which we drove back in 2022. We expect this fresh offering to be a revised version of that van. 
Click here for our list of the best medium panel vans on sale right now...