Average cost of replacement car keys soars to £215
The cost of getting a new car key after one has been lost or stolen via an insurer has risen 29 per cent since 2013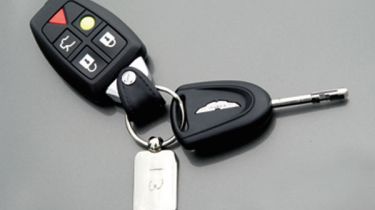 The average cost of replacing a lost or stolen car key via an insurance policy has soared to a new high of £215, new data shows.
Since 2013, the figure has jumped 29 per cent, according to analysis of 1,500 claims from insurer Keycare.
Replacing a key for a Ford Fiesta - the UK's best-selling new car - costs £262 on average, up 61 per cent since 2013. A contributing factor is thought to be the widened availability of keyless entry on this model.
That said, owners of some cars with more basic systems also face increased prices if they need to replace a central locking key and all of the door locks. This process now costs an average of £689 via an insurance claim. One of the most expensive cars to fit replacement locks to is a Lexus SC 430, for which the claim costs £1,490.
Barnet has the highest proportion of lost car keys of any area in the study - eight per cent of Keycare customers there made claims in April 2020. Birmingham was second with seven per cent, followed by Bexley (6.6 per cent), Croydon (6.3 per cent), Redbridge (six per cent) and Bromley (5.7 per cent).
Steve Wainwright, chief executive of Keycare, commented: "Even during lockdown where movements have been severely restricted, people are still losing car keys while out on daily exercise or getting to and from work. There has been no big let-up in this as might be expected, and we have continued to service claims, provide assistance and repatriate found keys throughout the coronavirus pandemic.
"Losing keys is often a big problem. Our research data shows that people are still losing house or car keys even when they aren't very far from home. We see people losing keys down drains, leaving them on public transport or simply falling out of a pocket when out walking or running. Interestingly, 20 per cent of the keys we recover for people are found before the keyholder even knows they're missing. Often, we're the ones telling them that their keys have been lost and subsequently found."
Have you been charged over the odds to replace your car key? Let us know in the comments...