The end of 70mph motorways? Study shows huge reduction in pollution at 50mph
Trial on Welsh roads shows 47 per cent drop in pollution when 50mph limits were introduced; Highways England already has plans to reduce limits to tackle emissions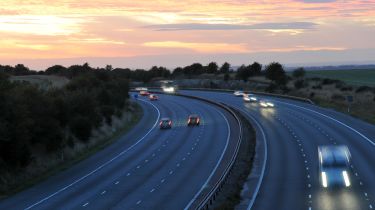 The prospect of reduced motorway speed limits has loomed more closely into view, after a study of Welsh roads found that reducing the limit from 70mph to 50mph reduced poillutuion by up to 47 per cent.
The study is likely to be closely scrutinised by bosses from Highways England. The Government-owned company, which manages the country's motorway network, has cut limits to 60mph in four areas in a trial that aims to measure the impact reduced speeds have on pollution. A further 101 areas have been highlighted as requiring action to tackle pollution in surrounding areas.
A freedom of information request submitted by Highways magazine found that a 50mph limit, enforced with average speed cameras, saw pollution fall by between 22 and 47 per cent. The reduced limits were introduced to specifically target high pollution in five trunk-road areas.
Highways England is under pressure to lower levels of nitrogen dioxide (NO2) emissions across its network. The Times last month reported that four motorway and major A-road areas close to junctions, or urban conurbations, were to receive 60mph limits as part of a trial, with sections of the M32, A1, M4 and M621 being subject to the reduced limits, again enforced by average speed cameras.
Ivan Le Fevre, head of environment at Highways England, told the Times that the company would continue its "programme of research and solutions" until road pollution issues were solved "at the tailpipe by vehicle manufacturers".
Edmund King, president of the AA, told The Times he considered drivers understood the need for lowering speed limits in pollution hotspots, but a wider reduction was unlikely to meet support.
Whether or not the motorway network is hit by further pollution-busting limits remains to be seen, but the results of the Welsh study seem to put to bed once and for all any chances of increasing limits to 80mph, as well as potentially calling into question a recent announcement that limits in roadworks could be raised from 50mph to 60mph.
Now read our guide to speed awareness courses...