Transport Secretary cracks down on drug-driving as offences rise
Under newly proposed law changes, drug-driving offenders will be required to undergo rehabilitation before resuming driving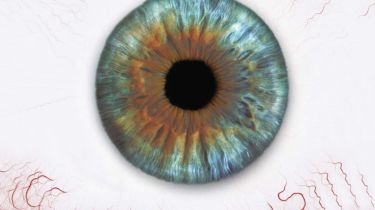 The Secretary of State for Transport has announced a new crackdown on drug-driving as offences continue to rise.
Via a new call for evidence, Grant Shapps wants to change the law so that motorists who are convicted for drug-driving are required to undergo a rehabilitation course before getting back behind the wheel. At present, offenders simply face a driving ban, prison sentence and/or a fine. Drink-drivers, meanwhile, are already required to undergo rehabilitation before resuming driving.
Although deaths relating to drug-driving have fallen 88 per cent in the UK between 1979 and 2015, there has been an increase in offences. More than 12,000 people were convicted for the offence in 2019, with 44 per cent of incidents committed by previous offenders.
Some 744 people were seriously injured in drink-driving incidents in 2020 - up from 499 in 2016 - while some police forces report that they are arresting a higher number of drug-drivers. In light of this, the Department for Transport (DfT) says it wants to make drug-driving as much of a taboo as drink-driving.
Non-attendees to drink-driving rehabilitation courses are over twice as likely to commit a new drink-driving offence within three years, so by requiring drug-driving offenders to go through rehab, the DfT hopes to reduce the number of repeat offenders.
The newly launched call for evidence will also seek views on the relationship between medicinal cannabis and road safety, among other questions about drug-driving.
Shapps said: "Drink-driving is now rightly seen as a social taboo by most of us in this country and we have worked hard to drive down drink-drive related deaths. But if we are to make our roads safer still, there is no room to be lax on drug-driving, which is why I have launched this call for evidence today.
"It's only right that drug-drivers must undergo rehabilitation before getting back behind the wheel, helping protect the public from this hidden problem and stamping out drug-driving for good."
The announcement earned the support of motoring groups. The RAC's head of roads policy, Nicholas Lyes, commented: "Drug-driving ruins lives and threatens the safety of all road users. We welcome proposals to offer drug-driving offenders rehabilitation courses, in the same way those caught drink-driving are offered them, because the evidence shows this helps to reduce reoffending and improves road safety."
Jack Cousens, head of roads policy at the AA, added: "The AA welcomes this announcement in an effort to make our roads safer while offering help to those who want to stop taking drugs. Drug-driving court cases have risen from just under 1,500 in 2015 to 13,700 in 2020, which shows a growing problem that police forces are rightly seeking to stop. Likewise, we are encouraged that more drivers are being tested, to deter people from driving under the influence of drugs."
Is drug driving a greater risk than drink driving? Let us know your thoughts in the comments below...