8,800 drivers on UK roads with 12 points
There are currently 8,800 drivers in the UK still driving despite having enough penalty points to trigger an automatic ban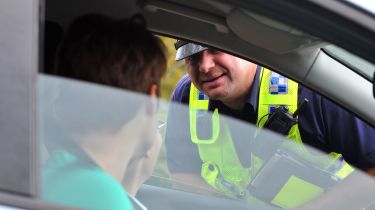 Around 8,800 drivers in the UK have kept hold of their driving licences despite having accrued 12 or more penalty points - enough to require an automatic ban.
Under general guidelines, drivers who are handed 12 or more points - either for serious offences such as drink driving, or after 'totting up' the total through a series of other offences - receive an automatic ban for between six months and two years. The exact length of the ban depends on the number of previous disqualifications the driver has had.
However, DVLA data acquired via Freedom of Information request by IAM Roadsmart shows there are currently 8,800 motorists in possession of both a valid licence, and 12 or more penalty points.
When Auto Express reported previous figures last year, the DVLA pointed out that courts can allow drivers with 12 or more points to retain their licence "where it is considered that disqualification would cause exceptional hardship".
Since then, though, the Sentencing Council for England and Wales has toughened the advice given to judges over the exceptional hardship clause, deciding that loss of employment will be an "inevitable consequence" of a driving ban for many offenders and should not automatically be accepted as an excuse
The data also showed there are over 304,000 over-65s with licence points compared to only 12,000 17-19-year-olds. The oldest driver in the UK with points is 102-years-old, while there are 3,000 over-90s with points.
Drivers in their thirties are the worst offenders - 575,029 of them have points. That's followed by 572,238 drivers in their forties with points and 568,511 in their fifties. There are 390,988 drivers in their twenties with penalty points. Meanwhile, there are 63,248 49-year-olds with points - more than any other single age.
Neil Greig, director of policy and research at IAM Roadsmart, said: "We… urge the Government to urgently revisit the issue of drivers with more than 12 points who still have not had their licences revoked. IAM RoadSmart has been raising this issue for almost a decade now and the problem still persists."
He added: "Speeding and other motoring misdemeanours are often associated with younger drivers, but the findings clearly show there is a large number of older drivers also flouting the rules.
"Regardless of age, the message we need to get through is that road safety is paramount and we urge drivers of all ages to stick to the speed limits and ensure their vehicles are in a roadworthy condition."
Are there any reasons why drivers should be allowed to continue driving with 12 or more points on their licence? Let us know what you think below...