All-electric Firefly Sport aimed at driving lessons for kids
Kids as young as four can get behind the wheel of the supercar-shaped Firefly Sport
The new Firefly Sport has been unveiled as an all-electric, all-British car solely for kids to learn to drive in. While you have to be seventeen and over to drive a car on the public road, there are companies that can get kids behind the wheel a lot sooner such as Young Driver - who's sister company Young Driver Motor Cars has developed this new child-sized EV. 
Established in 2009, Young Driver teaches children the importance of road safety as well as driving itself, with lessons taking place at dedicated training sites. The new Firefly Sport has been specifically developed not only to entice kids into learning to drive but to give them an experience as close as possible to driving on the public road.  
Designed to accommodate drivers from the ages of four to 10, the Firefly Sport has had a wealth of knowledge and experience behind it. Steve Rawson, formerly of Aston Martin and ex-Jaguar Land Rover and MG engineer, Dr. Ian Pogson, have been central to the car's development.
The chassis is made from aluminium with all-round independent suspension as well as rack and pinion steering. Beneath that eye-catching, supercar-like exterior lies 12-volt batteries powering two 24-volt electric motors. Maximum speeds will vary between 7mph to 25mph depending on the driver's age and ability. The car itself can be re-charged using solar power, and its battery's cells are bolted in, which should make them easy to remove and recycle. There's also a 200-metre range remote cut-off switch and it can automatically cut the power if it senses obstacles in its path. 
There's an optional roof too so learning to drive in the Firefly Sport needn't be weather dependent. Inside, there are three instruments - a speedometer, clock and range indicator as well as a reversing camera and pilot lights for indicators, headlights and tail lights.
Ian Mulingali, Young Drivers Motor Car's managing director, said "Firefly Sport is a fully-fledged, scaled-down motor car. From its launch this month it will allow four- to 10-year-olds the chance to get behind the wheel and have an authentic motoring experience. It's precisely this kind of engagement we need at our Young Driver training centres to start them on a journey towards improved road safety – and ultimately, preventing unnecessary road deaths." 
The Firefly Sport is also 100% British. A Bromsgrove-based supplier is used for the 12-volt batteries and the electric motors are manufactured in Bournemouth. The body is made in Huddersfield and the chassis comes from Coventry. "If you think about how the UK's motor industry is moving towards greater autonomy with parts-sourcing, we're definitely ahead of the curve!" says Mulingali. 
While the Firefly Sport will be available to drive across the UK at YDMC's training centres, the public can buy the car outright (provided they have enough private land to drive it). YDMC has also announced a range of variants will be developed, including ones suitable for adult use. Pricing for the Firefly Sport will be announced at the British Motor Show. 
Partnership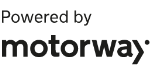 Need to sell your car?
Find your best offer from over 5,000+ dealers. It's that easy.
What are your thoughts on children learning to drive? Let us know in the comments...