New Nio sub-brand to focus on affordable electric cars
Chinese EV brand Nio is set to launch a new sub-brand dedicated to affordable cars, and it's planning to enter the UK market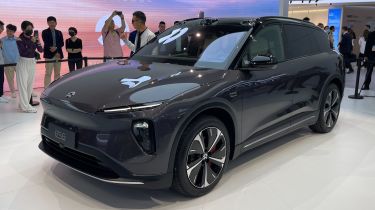 Chinese EV start-up Nio has revealed plans for cheaper models under a new sub-brand. Codenamed Firefly, the as yet unnamed sub-brand will produce a range of cars expected to rival the likes of Tesla's big-selling Model Y and Model 3.
Speaking exclusively to Auto Express, Nio's vice president for Europe and managing director Hui Zhang said: "We haven't decided on the name yet, but it will sit under the Nio parent in the same way Volkswagen has the brand and the parent group."
That means the existing Nio line-up - boosted by the reveal of a new ES6 model (called EL6 in Europe) and a revised version of its ET7 flagship saloon at the Shanghai Auto Show - will carry on as a more premium brand offering, under parent company Nio.
Zhang also revealed that plans are underway for Nio's entry into the UK, with former Volvo and Mercedes man Matt Galvin installed as UK managing director. "We are some way off - there is lots of work to be done," said Zhang, "But we are looking for the right time and to build our infrastructure."
That means Nio will be building its own Power Swap Stations in the UK - these will have the ability to swap a depleted battery with a fully-charged one in under five minutes - as well as a network of fast-chargers, with the latest 500kW units also being shown in Shanghai.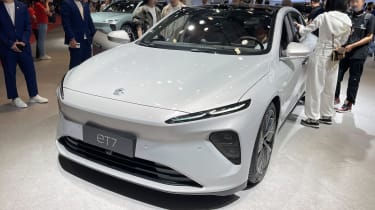 With planning and other logistical work needing to be completed, plus physically building the Power Swap Stations, we wouldn't expect Nio to be launching in the UK before 2025.
When it does arrive, cars like the EL6 will be core to the brand's offering. The latest model features Nio's second generation design language ""Design for AD", while it also moves onto the new NT2.0 platform, shared with the ET7. That means either 75kWh or 100kWh batteries will be available with an expected maximum range of 400 miles.
Meanwhile the ET7 features 15 product upgrades which include a new seat design, an updated infotainment system, upgraded interior trim, faster wireless smartphone charging, and new interior and exterior colours.
Looking for a zero-emission bargain? These are the cheapest electric cars on sale...