'The car business is at its best when facing a challenge'
The last-minute cancelling of the Geneva Motor Show has shown that the car industry works well in the face of a challenge, says editor-in-chief Steve Fowler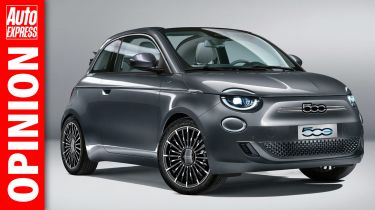 Within minutes of this year's Geneva Motor Show being cancelled on health and safety grounds, the car companies had swung into action to reorganise the press conferences and interviews that are so vital for background on new releases and ongoing stories.
I've no doubt that being forced to go digital with their reveals and discussions will mean most makers reassess their participation in forthcoming motor shows – and the multi-million-pound spend that accompanies it.
But from my point of view, the most important parts of any motor show are being able to see a car in the metal – we all know how different that can be – and having the chance to talk to the brilliant people who design, engineer, make and sell them.
The future of the motor show is a discussion for another day, but what this past week has told us – yet again – is just how good the car industry is at reacting when it has its back well and truly up against the wall.
Whether they're responding to (often misguided) legislation enforced on them by politicians, or the sudden cancellation of an event that has been many months in the planning, the people who work in the car business never cease to amaze me. Sure, they have plenty of resources at their disposal, but it's the passion for the product and making sure that you and I – car fans and buyers – still enjoy them that really stands out.
The latest BMW X5 M that I've driven this week is a car that has more passion than petrol inside it. Likewise the latest Volkswagen Golf GTI – a bold move by the engineers who've stood their ground and said that this car isn't right to be electrified just yet.
Then there's the new Fiat 500 – like the all-electric MINI that I've also driven this week – a car that was surely ideal for electrification. It also seems to answer most of the questions existing owners and potential buyers have asked about the car. Very clever indeed. 
Do you agree with Steve? Let us know what you think in the comments below...