"It's exactly the right time for car showrooms to reinvent themselves"
Mike Rutherford made dozens of phone calls on the day car showrooms reopened, but got a mixture of positive and negative responses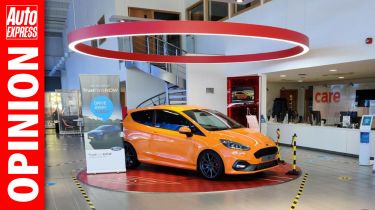 I half expected car-showroom confusion and chaos on 1 June – the day sales executives dusted down the desks they've been unable to work from for months. But, after phoning dozens of franchised dealerships on the historic Monday in question, this prospective customer (I didn't tell 'em I'm also a working journalist) was pleasantly surprised by the generally positive responses received. I've never known sales professionals to be more fired-up, friendly and accommodating.
That said, a handful couldn't, wouldn't, or were 'too busy' to pick up the phone. Almost as bad were out-of-date recorded messages. For example: "we're closed" due to "government guidelines" that, in truth, no longer apply. Meanwhile, I was borderline offended when, at 4pm on a working Monday, I received a recorded rollicking from a leading retailer who insisted I was calling outside normal opening hours. This is how customers are lost – forever.
But my dipstick dealer of the day award went to the 'salesman' who answered the phone (so far, so good), before ordering me to E-mail my simple question/sales enquiries to a bloke called Ben, who may or may not get back to me. This, in the aftermath of April 2020 when new-car registrations were down 99.7 per cent year on year, followed by May when they were 89 per cent adrift! Unbelievable.
Also difficult to comprehend was that of all the sales professionals I spoke to, just one was female. But, on a more optimistic note, 80 per cent of sales execs who accepted my calls were on the case from the get-go, extremely keen and hungry (in some cases literally, I suspect) to sell me the model I wanted, not the version that would be most profitable for them. Each was cool with my withheld caller ID, plus my explanation that I wouldn't be giving phone, E-mail and other details because I was merely making initial enquiries, not placing an order.
None of them mentioned any possible scrappage of my existing car. Good. They, like me, know that there could soon be a shortage of decent, affordable, used vehicles for sale to commuters who are seeking alternatives to our overcrowded trains and buses. Each said I'd be welcome to visit the showroom and, what's more, that booking in advance wasn't essential. On a related point, if a sales professional doesn't grant you a Covid-friendly solo test drive (after leaving your car and ID as collateral), go shop elsewhere. There are precisely 6,188 main dealer sales outlets to choose from in the UK, so you're spoilt for choice.
Car retailers have just suffered the fright of their commercial lives – the bleakest time ever for the motor trade. Sadly, the old adage that every cloud has a silver lining ain't so. But there is some truth in the saying that what doesn't kill you makes you stronger. I just hope this applies to the down-but-not-out franchised dealer network of Britain. As we approach the halfway point of this pandemic-stricken 2020, it's exactly the right time for car showrooms to reinvent themselves. It's now or never. So let's make it now, can we?
Partnership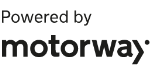 Need to sell your car?
Find your best offer from over 5,000+ dealers. It's that easy.
Do you agree with Mike? Let us know your thoughts below...