Exclusive: "no plans" for new UK car scrappage scheme
Government officially rules out scrappage scheme or further incentives to stimulate post-lockdown car sales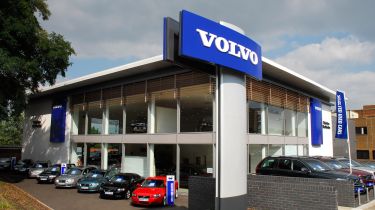 The Government has confirmed there are "no current plans" for a new scrappage scheme that would encourage people to trade older, more polluting cars in for new electric ones.
A spokesperson for the Government told Auto Express: "We have no current plans to change the existing incentives or to introduce a scrappage scheme. We are committed to building a greener transport system and reducing carbon emissions to reach our goal of net zero by 2050."
The Government also highlighted it has invested £2.5 billion into EV development and incentives, such as the £3,000 plug-in car grant.
Previous reports had indicated Prime Minister Boris Johnson was due to announce a £6,000 EV scrappage scheme this July, but ministers quickly poured water on these rumours. Now, the Government has officially ruled out any such scheme.
While no explicit reason was given, possible explanations include the likely cost implications of an effective scheme, as well as whether there is the public appetite for spending in this area given the depths of the economic difficulties post-Covid Britain is facing.
Critics also point out scrappage schemes are relatively wasteful, removing serviceable cars from the road and making cars for young drivers harder to find and more expensive. Others, though, argue such schemes stimulate the economy, as well as manufacturing and employment, while also encouraging the uptake of cleaner vehicles. 
Dealers and manufacturers will certainly be disappointed to learn that a scrappage scheme has been ruled out, with the latest figures showing sales were down 89 per cent in May, while UK factories produced 95.4 per cent fewer cars last month as the industry battled coronavirus restrictions. 
The UK's last car scrappage scheme was announced in the 2009 Budget under Gordon Brown's Labour Government, and encouraged drivers to swap their older, more polluting cars for newer, cleaner models.
Since then, vehicle electrification has advanced dramatically, while the reputation of diesel cars has taken a battering due to concerns over NOx emissions and the Volkswagen Dieselgate scandal.
In an exclusive interview with Auto Express last year, Mayor of London Sadiq Khan called on motorists to lobby the Government for a national diesel scrappage scheme. This was followed by the AA calling for a £1 billion diesel scrappage scheme to be funded by English cities, as well as central Government.
Car industry calls for scrappage scheme
British car industry bosses have been calling on the government to provide support to car buyers to help kick-start the economy.
Speaking to Auto Express, Ford of Britain boss Andy Barratt explained how there's a need for some sort of stimulus that covers both ends of the car industry and gets older, dirtier vehicles off the road.
"Any degree of stimulus has to be fair to the industry - it's got to be fair to all," he said. "You can't just stimulate the low end - and when you think about our manufacturing base in the UK there's quite a lot of high-end business that comes out of the west midlands - so you've got to have something that's fair to all the industry. It can't be pro-the high end and there's got to be a degree of stimulus for the whole industry.
Partnership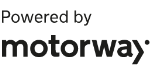 Need to sell your car?
Find your best offer from over 5,000+ dealers. It's that easy.
"It's got to renew the fleet - we want to get the older dirtier vehicles off the road - ideally, we like a scrappage element for the green credentials, but it doesn't have to be scrappage - it could be scrappage or something similar.
"I think it's unfair to ask for any degree of stimulus without a matching contribution from the industry."
Alison Jones, boss of PSA in the UK, which covers Vauxhall, Peugeot, Citroen and DS, confirmed that industry discussions on the best way to boost the car market have taken place and a proposal was being put to government. Talking to Car Dealer magazine she said, "To have a stimulus package, it definitely needs to be around CO2 and not just ultra-low emission vehicles, there are a lot of good ICE vehicles now with low CO2 so that would encourage customers to go into lower CO2 and ultra-low emissions vehicles, and then to have a cap on that value as it needs to help the people that need it most. 
"That's what we're working with and putting to government alongside industry colleagues and that debate is finishing at the moment.
"I think government is interested in the discussion, whether they will ultimately support it I don't know, but I think it absolutely needs to be around the environmental credentials we've been working to as an industry."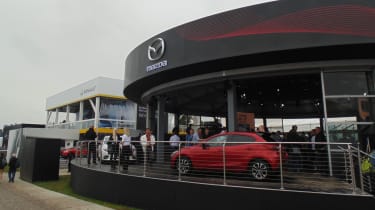 Jones also hinted that car buyers may be waiting for some sort of scrappage scheme before they buy. "Customers may wait for a stimulus package before making a decision," she said.
Earlier in the month, Kia Europe boss Emilio Herrera told Auto Express that he thought car sales could get back to normal levels later this year, but only with government support. "We need to make sure that the governments provide a good support plan for the industry otherwise that will not happen," he said. "The majority of the countries are looking at a support plan: Germany is looking at it, France is looking at it, Spain is looking at it, Italy also. I'm sure the UK is looking at it, discussing with the SMMT to have a support plan for the industry. 
"With that, the second half [of the year] will be even better than we think."
Volvo boss Hakan Samuelsson has also called on governments to focus on subsidising electric vehicles, saying that restarting or enhancing existing incentives on electric vehicles would help manufacturers and respond to consumer trends. "If you do scrappage schemes then you should do what you would do anyhow," Samuelsson said. "It'd be good to promote new technology - good for governments to support electric vehicles, which are more expensive in the first years.
"I believe that after coronavirus it would be naive to expect everything to return to normal - to think that consumers will come back into showrooms asking for petrol or diesel cars. And if governments in some way subsidise a return to the old world, it'll be a waste of money. They should use the money to promote new technology, as they were planning to do before coronavirus."
Vincent Tourette, managing director of Groupe Renault UK & Ireland, also told Auto Express: "There has been huge investment in bringing new Ultra Low Emission Vehicles to market but this current crisis risks slowing down this transition.  We would welcome Government support that encourages the sale of new vehicles with the latest emission standards, and with as much emphasis as possible placed on zero and ultra-low emission vehicles in order to fast-track us to our environmental commitments."
Do you think the government should be doing more to help the car industry? Let us know in the comments below...