Post-coronavirus subsidies for non-electric cars would be a waste, says Volvo boss
Hakan Samuelsson believes it's naive to expect everything to return to normal after the coronavirus, and the future is electric.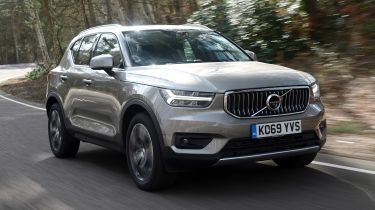 Any scrappage-like schemes to subsidise sales of conventionally powered cars after the coronavirus crisis risk being "a waste of money", the boss of Volvo has argued.
Hakan Samuelsson said that only restarting or enhancing existing incentives on electric vehicles would help manufacturers and respond to consumer trends. "If you do scrappage schemes then you should do what you would do anyhow," Samuelsson told the Financial Times Global Boardroom virtual conference. "It'd be good to promote new technology - good for governments to support electric vehicles, which are more expensive in the first years."
He added, "I believe that after coronavirus it would be naive to expect everything to return to normal - to think that consumers will come back into showrooms asking for petrol or diesel cars. And if governments in some way subsidise a return to the old world, it'll be a waste of money. They should use the money to promote new technology, as they were planning to do before coronavirus."
Samuelsson said that Volvo, which has restarted production at many of its factories, had been "encouraged" by the recovery of demand for cars in China. But he conceded that the global car market was running at a fraction of its regular capacity. "The problem is not production; the problem is the demand from customers," he said. "We cannot produce more than we sell. So right now we have couple of days per week when we shut down and send people home."
He said that "revenge buying" could become a trend, where people exasperated at long periods confined to home are more ready to make purchases once lockdown has lifted. "People need to be able to move, come out of quarantines and to our showrooms," Samuelsson said. "But based on the China experience it'll bounce back quickly."
Has coronavirus changed your car-buying plans? Take our survey and tell us how...