"Boris Johnson should become more financially generous towards the likes of JLR and Aston Martin"
Mike Rutherford thinks Boris Johnson could be more financially generous to British car firms post Brexit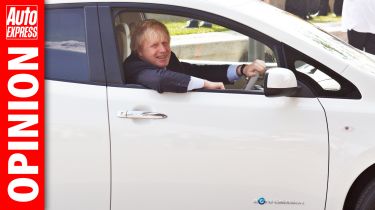 Who'd have thought it? Joe Biden is a bit of a car nut – a petrolhead for well over half a century and, more recently, a cautiously optimistic electric vehicle enthusiast, particularly if that EV is made in the USA. Reading between the lines, I get the feeling that the future President is fairly relaxed if a driver opts for a gas-guzzling sports car or classic for weekend fun, plus an EV as their runabout. Fair enough? I reckon so. If you've got the funds.
The quiet, retiring, retreating (or maybe not!) 'former President' Trump hasn't had many kind words for the US number one, General Motors. Among other things, he's accused it of being a time waster, and with CEO Mary Barra in charge, it's "always a mess". Ouch!
Biden couldn't be more different, or positive. Speaking from the driving seat of his much-loved C2 Corvette convertible he said: "I like to drive and I love this car. This is an iconic industry. How can American-made vehicles no longer be out there?" He passionately asks this at a time when South Korea, for example, builds more cars annually than the US.
"I believe we [America] can own the 21st Century market again by moving to electric vehicles. They tell me – and I'm looking forward, if it's true, to driving one – that they're making an electric Corvette that can go 200mph. I'm not kidding. I'm excited about it." 
Can you imagine Boris Johnson expressing such unapologetic enthusiasm for, say, a 200mph British-built Jaguar EV? Not in a million years. But at least the UK PM talked about a taboo (for him) subject – national and local motoring matters – during the first week of November. And not before time.  
"We're supporting green technology of all kinds, particularly hybrid and battery vehicles. We've just put another £49million into grants. This country can bounce back greener," he insisted. And with Brexit-related border difficulties likely, the Prime Minister even started talking enthusiastically about the A2, or the 'Gateway to Europe', because the road is getting junction improvements, in addition to upgraded access for cars and trucks at the Port of Dover. Better late than never, eh? To those who say enough already, we're sick of politics and politicians, so let's keep it and them out of car, motoring and motor industry-related matters, I say this: We can't. And we shouldn't. 
Joe Biden will likely be as important and influential to the US auto industry as Mary Barra is to GM. Likewise, just as incoming Jaguar Land Rover CEO Thierry Bolloré has one firm, confident hand on the future of JLR, there is a shaky, sweaty palm – that of our PM – that can also exert a big influence on JLR, and has a big part to play in its future as a UK-based manufacturer employing thousands of tax-paying Brits. 
With this in mind, now that the UK has – rightly or wrongly – left the EU and, in the process, freed itself of the uncompromising 'zero-subsidy' orders from Brussels, maybe Johnson should exploit that fact and become more financially generous towards the likes of JLR, Aston Martin and other British car firms – just as Biden may well be to GM and Ford.
Partnership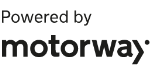 Need to sell your car?
Find your best offer from over 5,000+ dealers. It's that easy.
Thinking of getting an EV? Check out the best electric cars you can buy right now...