Jaguar Land Rover names Thierry Bollore new CEO
Ex short-term Renault boss, Thierry Bollore will take the reins at JLR as the company enters a new era.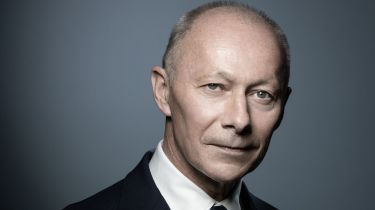 Jaguar Land Rover has named former Groupe Renault boss Theirry Bollore its new Chief Executive Officer, effective from 10 September. 
Frenchman Bollore - who was removed from his post as Renault Chief Executive in the fallout of the Carlos Ghosn scandal - will replace Sir Ralf Speth, who will retire in September after ten years at the helm of JLR. Speth will take up the role of Non-Executive Vice Chairman of Jaguar Land Rover plc.
"I want to thank Ralf for a decade of outstanding vision and leadership for Jaguar Land Rover and welcome him to his new Non-Executive position in addition to his existing role on the board of Tata Sons," said Tata chairman Natarajan Chandrasekaran. 
Bollore joined Groupe Renault in 2012 following a long career with Michelin, but was CEO of the French automotive giant only briefly - from January 2019 until his dismissal in October 2019.
Speaking ahead of his appointment, Bollore said: "it will be my privilege to lead this fantastic company through what continues to be the most testing time of our generation.
"Renowned for their passion and spirit, the people of Jaguar Land Rover are the driving force behind its success. I couldn't be more excited to join the team continuing to shape the future of this iconic company."
Bollore takes the lead at JLR during a crucial period for the company, following the launch of the new Land Rover Defender and the continued development of electric vehicles. This will result in a new Jaguar XJ flagship on a new all-electric platform surfacing later in 2020. 
As of JLR's latest financial report for the 2019/2020 financial year, released last October, the company's revenues have risen eight per cent to £6.1bn with pre tax profits of £156 million.
JLR will post updated financial results later this year, revealing the impact of the coronavirus pandemic, lockdown and global economic crisis on the company. 
Now check out the latest Jaguar and Land Rover reviews...