"Road tolls hiding beneath the cover of Covid? I wouldn't be surprised"
Mike Rutherford thinks UK motorists shouldn't forget they are in the majority when it comes to transport planning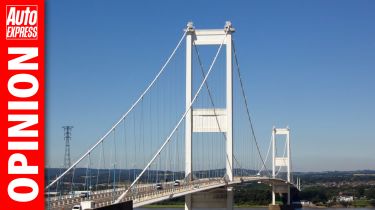 It's beginning to feel a lot like the lawless Wild West out there. The traditional, quintessentially British sense of fair play that most of us know, love and respect is fast disappearing, no? Small but symbolic example: the other day I asked a parking attendant on the warpath to please pause, be less aggressive, kinder, more reasonable to the distressed lady he was about to zealously ticket. His instinctive reply? "I don't do reasonableness." 
He might have been the same git I saw earlier on public transport, without a mask, but with rancid boots unreasonably plonked on the seat opposite.  Sadly, such people aren't rare in Broken Britain, 2020. 'Unreasonableness' seems to be the new norm. And there's often evidence of it at local authority level, where cowboy councils in one-horse towns and other regional fiefdoms can treat car users as if they're a fringe, renegade minority. Fact is, we're mainstream – the overwhelming majority. Whether low, mid or high-income, young or old, driving old bangers or posh motors, we far outnumber those on public transport or personal two-wheeled machines. 
This is natural, unforced democracy. The many are the circa 50 million who exercise their legal right to use cars. Their unsubsidised UK road, bridge and tunnel network is what they've already bought and paid for several times over via the thousands of billions contributed in motoring or car taxes, duties, tolls and related charges. The few are the remaining 17 million-ish who either walk, bike or scoot everywhere, stay at home, or rely on state-subsidised public transport. Never forget this roughly 3:1 ratio. It's important for planning and many other purposes.  
I warned weeks ago that London's Congestion Charge con aimed at legally mugging motorists could soon spread to other places, and that separate road tolls are another possibility. Bang on cue, local 'sheriff' Phil Glanville to the east of the capital warns: "It will be road pricing or a congestion charge for Hackney." On the same soil, 'deputy' Jon Burke insisted the scheme will likely be implemented in tandem with other boroughs – which sounds to me like the spread of tolls and charges to the suburbs and beyond. National, plus regional, plus local tolls and/or charges from unreasonable gold-rush-mentality politicians hiding beneath the cover of Covid? I wouldn't be surprised.   
Meanwhile, quietly and suspiciously, the withdrawal of a planning application cripples construction of the Lower Thames Crossing, which was meant to ease the M25 mayhem around Dartford. But maybe Chancellor Sunak now eyes the cash destined for this project, hoping to divert it into his fund for paying back the £394billion he's borrowed this year.
He's a man under pressure, obviously, so how's this for a compromise, Rishi? Cancel the seemingly stillborn £6.4-£8.2billion Lower Thames Crossing that would've catered for motorists who represent the many. But only on condition you also scrap the re-estimated £170billion HS2 railway, designed for the few able or daft enough to pay its likely exorbitant ticket prices of over £1 per person, per mile – and rising. You know it makes sense. 
Partnership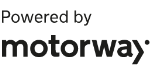 Need to sell your car?
Find your best offer from over 5,000+ dealers. It's that easy.
Check out the latest on coronavirus and what it means to motorists...