'Widen HS2 into a multi-vehicle transport corridor with lanes for cars'
HS2 is going ahead but Mike Rutherford says the £106bn project should include lanes for cars and HGVs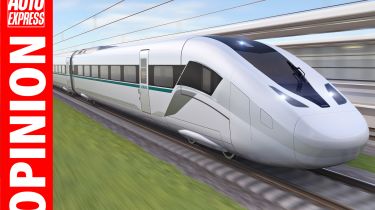 That's it, the referee's made his decision, the HS2 game is over, and it's time to accept this skinny rail road will be built – at a cost of £106billion. 
Never mind that the ref (Boris Johnson) won't be Prime Minister, and may not even be alive by the time the monster project is completed at a total cost that'll inevitably exceed that current estimate; think nearer £150bn-£200bn, I reckon.
Significantly, in the very week Bo Jo formally gave it his controversial nod of approval, the Chancellor and former Transport Secretary (who knows a thing or two about rip-off railways!) walked out on his job at HM Treasury. An angry, HS2-related resignation by Sajid Javid? Well, the bloated project can't have helped.  
Who foots the £100-£200billion bill for this railway, which won't even run 24/7, never mind 365 days a year? Ultimately, it's the general public – everyone from employees who pay income tax, National Insurance and VAT, to pensioners paying painful taxes as they draw their modest incomes. 
Ironically, these are the same salt-of-the-earth folk who'll be unable to use HS2 trains because fares will almost certainly be exorbitantly high. Sure, they'll be fine for business types and politicians with generous expense accounts (ie other people's money), but the overwhelming majority of Brits cannot each pay £1 to £2 per mile when sitting or standing on a train with HS status. Especially when the all-in cost per mile figure for a driver travelling alone in a mid-to-large car is about 50 pence per mile – or, alternatively, just 10 pence per person per mile when there are four passengers on board.
Put another way; when commuting early in the morning or late afternoon, five people travelling in a medium-sized car each pay 90-180 per cent less than they will via HS2.
No doubt about it; trains are for the minority, cars for the overwhelming majority. With this in mind, the skinny £106bn HS2 project needs to be built a tad wider, then reclassified as a 24/7/365 multi-vehicle transport corridor rather than a limited-hours railway line.
The construction workers, equipment, vehicles, access roads, building materials, cabling/electrical supplies et al are already on site, or soon will be. Therefore it'll be comparatively inexpensive to flank each side of the railway with driving lanes (including hard shoulders) for cars, vans and trucks. Who pays? We, the circa 40 million vehicle owners and drivers do – via the £60billion we hand over every year to HM Treasury in road-user taxation. 
The undeniable, under-reported truth is this: even after building the occasional new road and 'maintaining' the existing, crumbling network, the UK Government makes a fat annual profit from drivers and their lucrative road-user taxes. Yet, at the same time, it loses countless billions yearly courtesy of the railways and the people who ride them.
So car drivers are wholly unsubsidised and massively profitable for The Treasury, while rail passengers are massively subsidised and wholly unprofitable. Yet we get handed back next to nowt, while they get a new, £100bn-plus railway. Work that one out, if you dare.
Partnership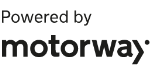 Need to sell your car?
Find your best offer from over 5,000+ dealers. It's that easy.
Do you agree with Mike? Let us know your thoughts in the comments below...