'Boris Johnson could be the man to put motoring back on the political spectrum'
New PM Boris Johnson could be the man to put cars, motorists and the road network back on the political agenda, says Mike Rutherford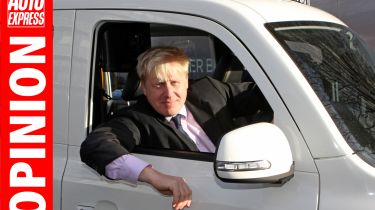 I've just bought three 'Congrats On The New Job' cards – for Jo, Bo Jo, and a bloke called Grant. Jo Swinson is a lady I once shared a stage with. Then, she was a Minister in the Tory-Lib Dem Government. And, like me, she was speaking at a Trading Standards Institute/Citizens Advice seminar on motoring.
Genuinely, I was surprised by and impressed with her interest in cars, car sales/servicing, and the rights of car users. Trouble is, the Lib Dem Party she was elected leader of a week or two ago is traditionally hostile towards cars, drivers and their passengers.
• UK car production falls by 20% in first half of 2019
My advice to her? Stop your party putting the boot in on private cars and car users. If you believe combustion engines have had their day, offer healthy, graduated financial subsidies to buyers willing to invest in part-electric, pure-electric or hydrogen cars.
This won't transform the Lib Dems from anti-car to pro-car. But it could win them millions of votes they've lost due to their motorist-loathing policies. Ms Swinson knows this. Because I've told her.
Another new party leader, Bo Jo (Boris Johnson), I also have limited links with. For years we were both weekly columnists on the Telegraph. Also, when he was London Mayor, his team  'called me in' to City Hall to give evidence on the pros and cons of EVs.
Truth is, he's a bit of a car enthusiast – unlike other recent PMs. And the word is that he, like me, opposes HS2, the obscenely dear proposed railway line expected to cost circa £100billion. If it's built, few will be able to afford the eye-wateringly expensive tickets. Also, HS2 would be largely redundant from day one as imminent self-driving, sweet-smelling, cheap to run, 24/7, door-to-door EVs travelling inches apart are a wiser, more affordable bet than rancid, occasional trains steered by strike-happy rail 'workers'.
To be fair, Bo Jo got off to a reasonable start in his maiden speech from the despatch box when he mentioned cars and road transport before promising that Britain will be "the home" of the electric car. Then he spoke enthusiastically about JLR, BMW-MINI, Nissan and the great things they do in Britain. He even mentioned the D word – diesel – in non-judgemental fashion. Cars, their users and their makers are back on the agenda, it seems.
Another potentially positive change saw the man widely regarded as the worst, least successful Transport Sec of recent times vacate his post. Chris Grayling was immediately replaced by Grant Shapps who, it must be said, has had a chequered career. But he is a heavyweight MP with past ministerial experience, a can-do attitude, determination and guts (he recently beat life-threatening cancer). He'll be appalled that on the July afternoon he was appointed the rail industry told commuters to stay away from trains because it was too hot for them to run safely. Sad but true.
For now, I'm cautiously optimistic. And in the weeks ahead I'll give you my take on the Labour, Green, SNP and Brexit parties, and their views on cars, car occupants, and transport in general. These are subjects some of them rarely talk about. That's gotta change.
Partnership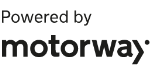 Need to sell your car?
Find your best offer from over 5,000+ dealers. It's that easy.
Do you agree with Mike's views on the future of British motoring under Boris? Let us know your thoughts in the comments below...