'The rest of the world is better at handling transport and motoring than us'
The rest of the world is far greater at dealing with cars and transportation than the UK, says Mike Rutherford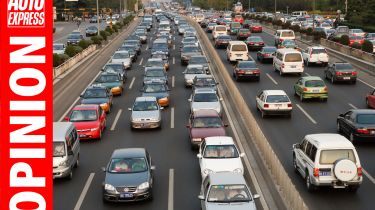 I travelled, almost monthly, to The Americas, North East Asia and mainland Europe in 2019. So I can confirm what I've long suspected: in these and other parts of the world, they usually handle cars/motoring/transport better and more fairly than we do.
So why doesn't our government and industry look, listen, learn, and steal a few ideas from our friends? For example, by adopting the US system of turning right – left here – at red lights (with no pedestrians, vehicles etc to hit) we'd massively improve traffic and emissions. A greatly reduced, strictly enforced daytime speed limit outside schools in term times is another no-brainer. As is visible proof of car insurance.
Also a must is introducing the lucrative Swiss-style vignette system, which would let us mandate HGV drivers/owners landing at British ports to buy annual, scannable windscreen stickers before driving on our motorways. Purchases could be made online or at ports, and via cards only, so we'd have records of those coming and going. Also, an incoming driver or firm with unpaid fines or fees should be refused entry to Blighty unless the debts are cleared dockside. While we're at it, let's build a network of tree-lined lorry parks and truck stops by major A-roads and motorways. They'll be the only places for truckers to park, pee and shower overnight – for a flat, not fat, fee.
Another mainland Europe-related issue worth investigating is how their motorways seem to be almost maintenance-free, while ours are in constant need of repair. And a very different line of enquiry must look into how train fares are so reasonably priced on the Continent, yet suspiciously (and, only this month, increasingly) expensive in Britain. It's high time, I reckon, for a showdown between the government and the rail industry. 
Other imports worth having? Global car companies offering 10-year powertrain warranties in the US have to do the same in the UK; car park operators and retailers here could easily adopt the South Korean system of free parking for consumers with receipts to prove they've spent a certain amount in local shops and eateries; Mexican-style 'Colectivo' 12-seater car-vans could largely take over from our stupidly large rural buses; multi-storey car-vending machines seen in parts of North America would be welcome for those keen to avoid pushy salesmen. Also required are state aid programmes for job-creating start-ups and longer-established firms. Someone like James Dyson or Richard Branson, for example, could perhaps be incentivised to convert the old-tech, Swindon plant Honda is about to mothball into a state-of-the-art EV or battery facility.
One import I'm less keen on is Carlos Ghosn; earlier this month the recently ousted Nissan boss acquired international fugitive status. We've seen juicy stories in the global automotive industry before, but this saga looks set to emerge as a tale worthy of a Hollywood blockbuster. And while Ghosn is far from the nicest bloke I've interviewed, I can't wait for my favourite actor, Benicio del Toro, to play Carlos in the movie, Ghosn Is Gone. Or, Jim Carrey could star in Going, Going, Ghosn, the tragi-comic alternative.
Partnership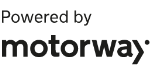 Need to sell your car?
Find your best offer from over 5,000+ dealers. It's that easy.
Do you agree with Mike? Let us know your thoughts in the comments below...