"The Fuel Duty increase will be a tiny price to pay"
Mike Rutherford says average fuel bills can still be lower in 2021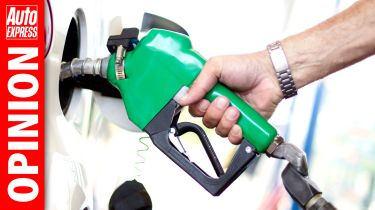 Worried by predictions that Fuel Duty will rise in the Spring Budget? Don't be. In the great scheme of things, minor price increases at the pumps from next month are no big deal. There are massively more important things for car users to concern themselves with during their motoring and non-motoring lives. True, Chancellor Rishi Sunak has a circa £400billion Covid-linked debt, so he's likely to make already-highly taxed petrol and diesel even more expensive. But put this still-unconfirmed increase in context by understanding that it will probably result in the weekly fuel bill for a typical private driver rising by a negligible amount. 
But even with such Treasury-led price hikes at the pumps, there's no need for Mr, Mrs or Ms Average driver to spend more on fuel from one year to the next. If your limit for petrol or diesel expenditure for 2020 was, say, £1,200, it really is possible to keep it at the £1,200pa level again in 2021 – even if prices rise. How? Just go a little easier on the accelerator pedal; boycott motorway service area pumps; don't drive during energy-sapping rush hours if there's an option for you to do your driving when congestion eases, thereby allowing your car to drink less. 
Also, ongoing lockdowns, less commuting to traditional workplaces, more working from home, increased online shopping and deliveries, plus other travel-reducing measures mean lower average mileages. And fewer miles = reduced fuel expenditure = lower fuel bills.
But if you remain a driver who loves cars, yet inexplicably loathes buying the petrol or diesel that powers them, simply go for a model that uses about half as much of the stuff. If your preference is big, premium and German – say, Audi A6 – it might do around 30mpg if the 'wrong' (55 TFSI) version is purchased, or over 50mpg if you invest in the 'right' (40 TDI) derivative, which is also far cheaper. This little example proves that drivers obsessed with massively cutting their fuel bills don't have to switch from large, powerful, upmarket, proper cars to small, underpowered, downmarket eco-boxes. 
So let's not beat ourselves up over what we pay to the oil giants, retailers and Treasury when we fill up, eh? Fact is, for motorists running most new or nearly new cars, their annual spend on petrol or diesel is comparatively low. It's vehicle depreciation, finance or interest charges, and insurance costs that bring the biggest hits. As do congestion taxes, ULEZ charges and parking fees (at least for motorists in, or driving into London regularly). Typically, our annual fuel bills are less of a financial burden. Enjoy that reality.
Plenty of drivers in countless affordable cars still enjoy petrol or diesel costs of only around 10p per mile when pottering around. They shouldn't lose sleep over the fact that immediately after the 3 March Budget announcement, they might be stumping up approximately 11p per mile. If it's implemented, the Fuel Duty increase will be a tiny price to pay – at a time when we must all assist in helping broken Britain recover, repair, rebuild... and repay its circa-£400billion Covid-related debts.
Partnership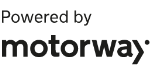 Need to sell your car?
Find your best offer from over 5,000+ dealers. It's that easy.
Find out how manufacturers are still launching new cars during lockdown...