'Gordon Murray is to the car world what David Attenborough is to Planet Earth'
Mike Rutherford points out how big car makers could learn plenty from smaller firms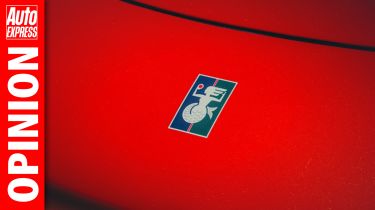 Isn't it time we acknowledged, celebrated and rewarded the little guys who've been showing the corporate giants how things can and should be done in an automotive industry that's changing by the day?
Big firms and their sharp-suited CEOs trying (and usually failing) to stage lavish, over-rehearsed productions via the internet too often fall flat. But, Gordon Murray virtually and casually unveiling his new car was a masterclass of understated cool, insight, emotion and entertainment from the bloke who is to the car world what David Attenborough is to Planet Earth.
I urge you to watch Professor Murray's mini-documentary-like broadcast via gordonmurrayautomotive.com. Large firms with less charismatic bosses, look, listen and learn. BBC 2, give the Prof his own series. UK Government, sign him up as a special adviser on matters automotive.
Also impressive was the simple yet clever announcement from another small player, Dacia, which is selling a bi-fuel version of its Sandero Stepway at a price real-world buyers can relate to. This is one of the finest examples of a little company thinking outside the box and doing something credible, green(ish), unique and accessible – at a time when LPG pumps are more widely available than public charging points in many or most towns.
Aston Martin Cognizant Formula 1 has in recent days done a brilliant job in persuading interested observers to become "part of the team" as it launches its inaugural car. I've never known an outfit in the sometimes stuck-up F1 industry to be more inclusive and grateful for interest. It might struggle to beat Ferrari, Merc and Alpine for Grand Prix wins, but its fan base-building idea already makes it a winner among previously ignored F1 watchers.
Less glamorous but no less important, January saw the announcement that little ol' MG ranked No. 1 for 2020 car-sales growth. Then, in February, the company cheekily announced that some of its cheap EVs will come with £6-a-month servicing plans. If MG can offer such a generous deal to would-be customers, so too can the likes of Audi, BMW, JLR and Merc, who enjoy massively higher profit margins when selling their cars. 
Other examples of the little guys doing what the big guys seemingly struggle to? I can't remember the last time a book from a big-shot motor industry CEO had something to say and share. Yet The Dealmaker by Tom Hartley, a charismatic seller and buyer of upmarket cars, has just educated and amused me in the final days of lockdown. That's all the more remarkable given that as a child he was so busy wheeling and dealing that he often missed school; not to be recommended – but his book is. Still on lockdown, within minutes of the Government announcing an imminent relaxation of the rules, the super-keen, privately funded organiser of the British Motor Show confirmed that the event will take place in August. Meanwhile, we've barely heard a word from big makers and dealers about how, where and when they intend to bounce back and present themselves and their products to the customers they desperately need, but can take for granted. 
Partnership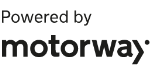 Need to sell your car?
Find your best offer from over 5,000+ dealers. It's that easy.
Find out how to buy a car during lockdown here...