New track-only Gordon Murray T.50s Niki Lauda arrives with 725bhp
The hardcore Gordon Murray T.50s Niki Lauda is lighter and more powerful than the road car
This is the Gordon Murray T.50s Niki Lauda, the hardcore track-only version of the legendary designer's forthcoming V12 supercar.
Lighter, sharper and even more powerful than the regular T.50, the T.50s Niki Lauda is designed to appeal to well-heeled customers who want a track-focused version to explore alongside their road car – and also to buyers who want to go racing in a naturally aspirated supercar. Just 25 examples will be produced once the production run of the regular T.50 has concluded, and each will cost £3.1 million before taxes.
Aerodynamic tweaks and even more extreme materials - made possible by the removal of the requirement for road use, and more regular maintenance - have increased the T.50s's power output to 725bhp and cut its weight to an impressive 852kg.
The road car's central driving position has been retained but the three-seat configuration has gone, with one of the passenger spaces occupied by a fire extinguisher. The second seat can also be removed for an even more focused experience.
The basic form of the T.50s looks similar to the T.50's, but Murray believes that not a single piece of the car's bodywork is shared; indeed, even the car's monocoque construction is different from the road car's. The standout visible additions are the central fin running down the spine of the car, and a sizeable, fixed rear wing. The rear-mounted fan has been retained, but it sits above an even larger rear diffuser. The front, meanwhile, features a splitter as well as barge boards that help improve airflow to the car's side ducts.
The body panels are all made from carbon fibre, while the T50.s uses thinner glass than on the road car.
The goal for this track model was greater aero efficiency and increased downforce. At one point during development the car was producing up to 1,900kg of downforce, but this was ultimately dialled back to 1,500kg to better fit with the likely user profile of a keen amateur racer, not a super-fit professional.
The T.50's bespoke Cosworth V12 has been retuned for the track version, with revised cylinder heads and camshafts, and a new 15:1 compression ratio. It also loses the regular car's variable valve timing in a bid to shed even more weight, and as a result, it now weighs just 162kg, a drop of 16kg.
The 3.9-litre unit now pumps out 701bhp at 11,500rpm and 485Nm at 9,000rpm, but a roof-mounted RAM induction airbox can increase the maximum power figure to 725bhp. Overall, the T.50s Niki Lauda will have a power-to-weight ratio of 824bhp per tonne - comparable with that of naturally aspirated LMP1 race cars.
The exhaust loses its catalytic converters and gets smaller silencers designed for track use. "The T.50s Niki Lauda will give a visceral connection between driver, car and track," Murray said. "I can just imagine going round your favourite circuit, sitting in the middle with that unsilenced V12 screaming just behind you; the driving experience will be something special."
The regular T.50's manual gearbox has been scrapped in favour of a six-speed paddle-shift unit. Developed by Xtrac specifically for the T.50s, the new transmission uses a pre-selector function to deliver instantaneous shifts, for seamless power delivery. Its ratios bring a top speed of between 200 and 210mph, but a set of closer ratios will be available that give improved acceleration and cut the maximum to around 170mph.
Partnership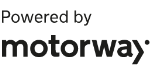 Need to sell your car?
Find your best offer from over 5,000+ dealers. It's that easy.
The forged aluminium front and rear double-wishbone suspension configuration remains the same as the T.50, but the T.50s gets revised settings for the springs, dampers and anti-roll bar, as well as a different ratio on its rack-and-pinion steering. Its ride height has been lowered too, to 87mm at the front and 116mm at the rear.
As well as the revised seating configuration, the cabin gets a simpler rectangular carbon-fibre steering wheel and a single display that shows vehicle and engine data, aerodynamic information, the gearchange indicator, telemetry, lap time, tyre pressures and g-forces, as well as a camera video feed.
T.50s Niki Lauda customers will be able to personalise their vehicles with individual colour choices. They are also likely to be offered track tuition by a race professional to help maximise their involvement with the car.
The T.50s has been unveiled on Niki Lauda's birthday, and named after the three-time Formula One champion, who scored a memorable victory in Murray's Brabham BT46B 'fan car' - the machine that inspired the T.50's rear-mounted fan - at the 1978 Swedish Grand Prix.
In addition, each T.50s will be named after one of Murray's F1 wins on different circuits, and come with a specially commissioned book on the race in question. The first car will be called Kyalami 1974, and subsequent vehicles will get names in chronological order.
The T.50s has been designed with motorsport in mind - and while Murray is working with sportscar empresario Stefan Ratel to create a GT1 track day club that will run alongside GT World Challenge Europe events, the ultimate goal is to create a supercar race series.
The car has been designed, though, to be run by a single mechanic and without complicated technical back-up, so it should be usable on a wider range of track days, noise tests permitting.
Click here for our list of the best track-day cars...