'The hydrogen underdog disruptor is back in town'
Mike Rutherford says hydrogen-powered cars could still be a frequent sight on UK roads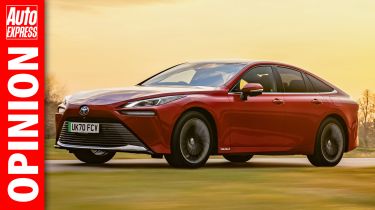 Honestly, you've never had it so good. Shop for a brand-new car today and you really are spoiled for choice. There's something for almost everyone on nearly any budget, whether you go petrol, diesel, LPG, petrol-electric, diesel-electric, or pure-electric. 
But nine years from now, the Government's take it or leave it offer to consumers will go a bit like this: You can have any new car you like – as long as it's a battery-electric vehicle (BEV). The politicians are still fine-tuning the rules as to how long you'll be able to buy a hybrid or plug-in hybrid after 2030. But the safe assumption is that your best bet against any future legislation changes is to go fully electric.
Or maybe not. An underdog disruptor is back in town – the beast known as the hydrogen fuel cell car. For donkey's years it's been threatening the success of the BEV. The trouble is, it comes and goes – and comes back again – almost unnoticed. 
A decade ago I had the honour of winning the Hydrogen class of the Brighton to London Future Car Challenge in a Vauxhall SUV. Never mind that after the event it had to be trailered to Germany to be refuelled, thanks to the UK's pathetic hydrogen infrastructure 'system', as it remains to this day.
Half a decade later, a Hyundai-Kia director invited me to its huge R&D centre in Korea where he visited upon me countless reasons why H-badged cars are superior to and cleaner than their BEV rivals.
Last month saw the latest big push for hydrogen. First, Toyota's CEO raced a hydrogen car in a 24-hour race – and sadly/spectacularly lost. Then the hydrogen-powered Extreme E motorsports series (why not Extreme H?) visited a remote corner of Africa by way of a dirty great ship needed to carry the 'ultra-clean' race cars and the hydrogen to power 'em. Next to France for a successful world record attempt of 1,000km (621 miles) in a Toyota Mirai – a hydrogen car that costs considerably more to buy and refuel than a BEV. Finally, Vauxhall got in on the act, albeit with a new hydrogen van. Damn, I think the Luton lads missed a trick. 
But perhaps of more significance than all of the above, Hyundai-Kia of Korea has teamed up with Ineos of England to improve the woeful hydrogen infrastructure in the UK and elsewhere. This has to raise the prospect of more pretty H-badged SUVs from the former, plus a hydrogen version of the latter's Land Rover-inspired hardcore Grenadier 4x4. 
The switch from combustion engines to BEVs has been a slow process, but finally electric cars are becoming more accessible. With the near-monopoly they'll soon enjoy, I reckon pure-electric BEVs have a 90 per cent chance of being the default new car choice for consumers from 2030 onwards. Which means hydrogen cars are in with a 10 per cent shout! For the cash-strapped family motorist, hydrogen will probably always be a no-no. But for cash-rich 'green' firms, wealthy and idealistic individuals, or committed eco crusaders able to put their money with their mouth is, as well as countless local and national governments quick to spend taxpayers' money on high-priced products, Hyundai-Kia, Toyota and others will gladly take their H-orders today, in 2030, and way beyond.
Partnership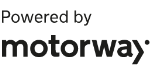 Need to sell your car?
Find your best offer from over 5,000+ dealers. It's that easy.