Toyota Mirai review
The hydrogen-powered Toyota Mirai is a demonstration of future car tech you can buy today
Find your Toyota Mirai
Offers from our trusted partners on this car and its predecessors...
Or are you looking to sell your car?
Advertisement
Having been pioneers of hybrid power when first launching the Prius back in 1997, Toyota have now turned their attention to hydrogen fuel cell cars and the result is the new Toyota Mirai.
The success of the Prius, which has now sold over one million models in Europe alone, has spurred Toyota into new low emission ventures. Not wanting to rest on its laurels, the Japanese car maker has long been looking even further into the future, setting its sights firmly on 100 per cent zero emission vehicles.
In fact, Mirai means future in Japanese, and is a hydrogen fuel cell car very similar in principle to the Hyundai ix35 FCV we drove earlier this year. The system essentially mixes oxygen in the air with hydrogen from a tank to generate electricity. This, in turn, powers a motor connected to the front wheels. According to Toyota, it'll cost around half the price a conventional diesel to run, and can theoretically cover more than 300 miles on a single tank.
This Mirai is the culmination of years of research and prototypes, and is the first Toyota of its kind to be made commercially available to paying customers. Progression is key, though, and the Mirai is supposedly 48 per cent lighter than the Toyota FCHV-adv concept from 2008. It's also 26 per cent more powerful.
But while 153bhp might not sound like much, the Mirai produces that figure instantaneously, just like a conventional battery-powered EV. The result is a powerful shove of acceleration and enough poke to surge away from traffic lights.
There's only Mirai one trim level, so you know what you're getting - but the price is very high. Plus, there are few filling stations in the UK, so you'll need to live near one to even consider a purchase.
The Toyota Mirai's biggest problem is its price. Toyota is hoping its first FCV will qualify for a generous government grant, but nothing's been confirmed. That said, this is arguably our best look yet at the future of personal mobility, with the Mirai doing a great job of driving like a normal car, feeling like a normal car, and, if you forgive its slightly awkward styling, even looking like a normal car. It's quick, comfortable and almost silent. As the hydrogen fuelling infrastructure steadily improves, it should even do little to upset your daily routine. The future of zero emission motoring is nearly here.
Engines, performance and drive
Electric motor is strong and despite the Mirai's weight it feels quick enough
Spend any time in the Toyota Mirai and you'll notice that this car is set up for comfort rather than driving enjoyment. The car rides smoothly even on UK roads, soaking up bumps and potholes without any issues. Even the biggest divots in the road surface don't upset the Toyota, and the comfortable seats in the cabin make any journey relaxing.
The heavy weight of the batteries and fuel tanks does mean that the Mirai feels out of its depth when driving a bit harder, though. It feels like you're at odds with the car's purpose when you tackle a twisty road at speed as there's lots of body roll as you take a corner. The steering lacks feel as well, but that's the trade-off for it being so easy to drive in town. 
Partnership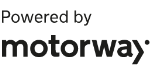 Need to sell your car?
Find your best offer from over 5,000+ dealers. It's that easy.
Forward visibility is decent, and though it's not the easiest car to see out of the back of, there's a standard parking camera which mitigates that.
The danger of producing such a quiet car, and an issue also faced by the increasing number of EVs on our roads, is how you stop noise usually drowned out by the engine from entering the cabin. But Toyota has addressed this by fitting acoustic glass and foam insulating materials inside the body frames, meaning the Mirai is almost always completely silent, even at 70mph.
There are more sound-absorbing materials under the bonnet and in the wings, while the door mirrors have been specially designed to minimise wind noise. There's a bit of tyre roar at really high speeds, but it's nothing that ruins the car's hushed ethos.
Engines
There's only one version of the Mirai and, of course, it doesn't have an engine as such. Instead its fuel cell converts compressed hydrogen into electricity that drives a motor.
That means you can fill it up at a pump in a few minutes just like a petrol car, but it only emits water from a plastic tailpipe. In fact there's even a button on the dash that lets the water out of the system (just so you can purge the water out before it drips onto your driveway or garage floor).
The motor itself provides 152bhp and the Mirai goes from 0-60mph in 9.6 seconds. That doesn't sound like much but the mid range 30-50mph performance (for example) is excellent, so in normal driving the car feels more than quick enough.
It makes overtaking easy on dual carriageways, and the near-silent operation means there's very little drama when you put your foot down, just that surge of acceleration. 
MPG, CO2 and Running Costs
The Mirai's green credentials aren't in question, but you might have trouble fuelling it
It's difficult to talk about mpg for the Toyota Mirai as it doesn't run on conventional fuel, nor does it run on electricity alone.
The fuel economy figure is technically 0.76kg of hydrogen per 100km, or 0.76kg/100km. It emits 0g/km of CO2, but does drip pure water out of the back as part of the electricity generation process in the fuel cell.
What does that mean compared to a normal family saloon like a VW Passat? Well, current prices suggest it will cost around half as much to run per mile compared to a diesel model. The benefit of hydrogen over pure electricity, which is cheaper still in terms of running costs, is that you can fill up a tank and go over 300 miles (compared to around 100 in a pure electric car).
The problem with that is that there are so few hydrogen filling stations in the UK that if you went 300 miles you'd likely be too far from one of the stations to get back and fill up again. It's an infrastructure problem and nothing to do with the Mirai itself, but it is still a huge problem for hydrogen cars currently. 
The list price also has a role to play in the running costs. Currently buying an equivalent family saloon like a VW Passat or Ford Mondeo will cost you less than half as much as the Mirai. That's a lot of money to spend on fuel before you start saving overall - so there's no way you can justify the Mirai on cost-cutting grounds at the moment. We applaud Toyota for bringing a hydrogen car to market, however - this could be the future of transport, given some more investment in filling stations and lowering the price of the tech.
Toyota is working on qualification for a ULEV government grant, which could see that price tumble. There's also a tempting lease offer, which (for £750/month) includes everything from servicing to tyres and fuel.
Interior, design and technology
Mirai is one of the most upmarket Toyotas ever, and feels like it could wear a Lexus badge
The Mirai mixes traditional saloon looks with a dash of futuristic styling, giving it a slightly awkward appearance overall. The large air vents on the front bumper are there for cooling purposes, and combined with the crease lines along the sides of the car it has a slightly sporty look, which doesn't really fit with the upright saloon shape.
While the exterior styling may not be to all tastes, you can't argue with the high-quality interior. It's the most luxurious car Toyota builds that doesn't have a Lexus badge, with the dashboard, seats and steering wheel all wrapped in leather.
There are only four seats, but that means the rear seats are nearly as comfortable as the front ones, and look just as good. The only real letdown inside the car is the fiddly infotainment system and huge centre console, which feel like they are trying too hard to look futuristic.
Sat-nav, stereo and infotainment 
The Mirai comes with sat-nav as standard, and it's controlled through a dated-looking touchscreen display. The nav itself is functional and fairly easy to use, but the screen isn't very responsive. It's the same story with the touch-sensitive buttons for the heater and air-conditioning, which feel sluggish. We'd have preferred some ordinary buttons and dials.
It's loaded with technology and safety kit, with touchscreen nav, heated rear seats, automatic emergency braking and blind spot monitoring included as standard.
Practicality, comfort and boot space
Saloon body style puts the Mirai against much more practical rivals
Toyota is marketing this as a D-segment saloon, so it should compete with cars like the Mazda 6 and Volkswagen Passat for space. But, in reality, it can't come close. There's enough legroom in the back, but there are only two seats and taller adults will struggle with the sloping roof.
The rear seats are comfortable to sit in, however, as they're shaped well and even heated just like the front ones.
A parking camera means it's easy enough to park, and driving in town is simple thanks to the light steering and strong performance from the electric motor. It's good in traffic too, silently gliding forward at low speed.
Again, the barrier to practicality for the Mirai is infrastructure. If you can't fill it up anywhere apart from one of a handful of filling stations, you're really limited as to where you can go. Scotland is a no-go zone for now, for example, having nowhere to fill up. So there's no chance of a family holiday in the car yet - but it's just a matter of time.
Boot
The dimensions of the boot are more Golf than Passat, despite the size of the rest of the car. It's wide and low, if a little shallow, meaning the Ford Mondeo's hatchback shape trounces it for real-world practicality. There are two hydrogen tanks mounted low towards the rear of the car, so there's no spare wheel either. The 361-litre boot is some way off the Passat's 586-litre load bay.
Reliability and Safety
Hydrogen power's reliability is uncertain, but electric motor is well proven
The Toyota Mirai runs on similar architecture to the brand's other electric products. If you imagine a hybrid with the engine replaced by a hydrogen fuel cell you'll have the right idea. That means the motor itself is likely to be reliable, with Toyota and Lexus products consistently doing well in our Driver Power customer satisfaction surveys for reliability. 
The fuel cell itself is the unknown factor, though. Toyota is well known for building reliable products, but there's no way for us to know yet how long the fuel cell will last in the real world, especially as very few people actually own hydrogen cars like the Mirai.
Toyota's £750 contract hire program lasts for four years/60,000 miles and includes maintenance, tyres and fuel (up to about £200/month's worth). As it's a Toyota you get a five-year warranty. 
Safety experts at Euro NCAP haven't tested the Mirai for safety yet, so there's no independent test for safety. The Mirai's hydrogen tanks are literally bulletproof, and are designed with complete safety in mind. The body structure of the car is designed to absorb energy away from the tanks, too. 
Standard safety kit includes a pre-collision system, city auto braking, lane departure alert and a blind spot monitor.